How Painful Are Varicose Vein Treatments? – Happel Laser and Vein Center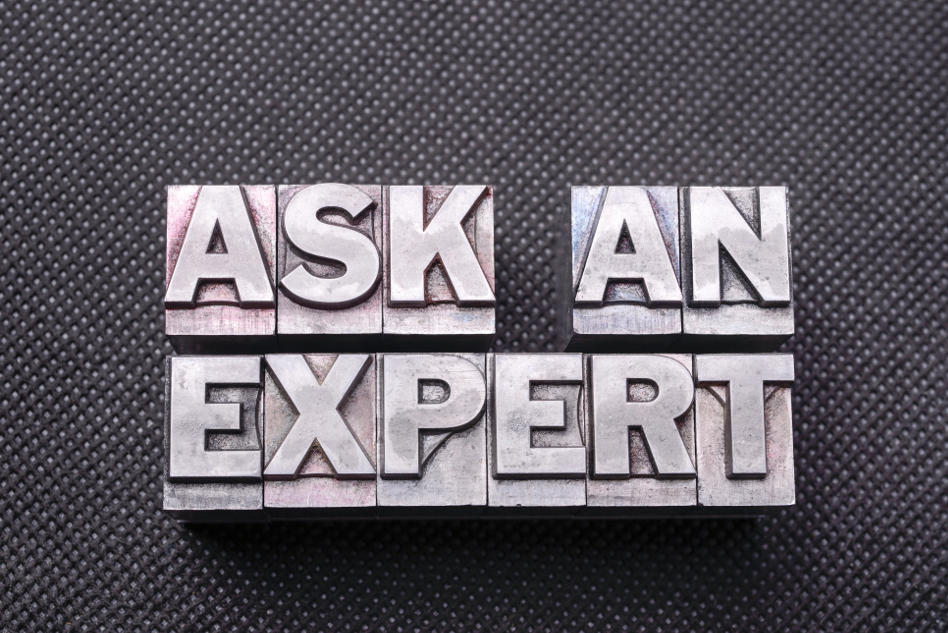 The Pain Question People Always Ask with Varicose Vein Treatments
Are Varicose Vein Treatments Painful? – It Depends
One of the first things that people always ask during their initial consultation is, "How painful is my varicose vein treatment going to be?"
Let me be clear about something.
Varicose veins like those pictured to the left usually hurt.
The actual treatment is much less painful and is only temporary.
Pain perception is extremely variable.
Point being, what hurts a lot for some is imperceptible to others.
There's the conundrum.
This article about pain perception is not another lame article regurgitating the same pablum over and over about varicose veins after searching on Webmd.com, Mayoclinic.com, or Wikipedia.
Modern varicose vein procedures are minimally invasive and no longer require general anesthesia in the operating room which was done with the outdated stripping operation.
This ruthlessly honest article will zoom in and focus on this question about pain with these procedures in refreshing detail.
Treating varicose veins can be challenging because every individual is different.
Some varicose vein problems are more challenging than others.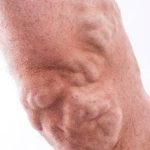 Some problems (like those pictured on the left) are much more advanced and are more challenging for both the doctor and the patient.
The bottom line is that I will give you an honest and comprehensive answer to this burning question about pain.
We will include references from the medical literature about pain and discomfort during and after varicose vein procedures.
Hopefully, after discovering the truth, you will seek the advice of a truly qualified vein specialist for your particular vein problem.
Let's begin.
What Do Most People Say How It Felt After Their Varicose Vein Procedure?
The truth is that most people say that going to the dentist is worse.
There are a number of options for treatment of varicose veins depending on the extent and size of your varicose veins.
If your Doppler test shows that the saphenous veins are involved, you will need a procedure to close and eliminate it.
The most common and time-tested ways of getting rid of the saphenous vein are laser or radiofrequency ablation.
Newer alternatives for getting rid of the saphenous veins include glue and mechanico-chemical ablation.
For the varicose veins on the surface of the skin, usually injections (sclerotherapy) or removal (phlebectomy) are required.
Sclerotherapy vs. phlebectomy – which is better?
Often a combination of these treatments is necessary.
It depends on the size and extent of your veins and the experience of your doctor in performing both of these treatments.
Show Me the Meat
Most of the pain or discomfort from the vein procedures is from the saphenous vein portion of the treatment and is not from the treatment of the visible varicose veins themselves.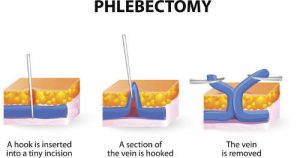 Phlebectomy alone (removal of the bulging, surface veins through mini incisions) is rarely painful either during or after the procedure.
During the phlebectomy procedure, a pulling or tugging sensation is often experienced.
It is not usually described as painful once the vein has been numbed with lidocaine.
Sclerotherapy (injection of medicine into the varicose vein) may sometimes involve a slight burning sensation when the medicine is injected which usually goes away in less than a minute.
Usually people only feel the pinch of the needle used to inject the sclerosing medicine.
When larger varicose veins are injected, the patient often feels a tenderness throughout the treated vein.
This is an inflammatory process resulting in a chemically induced phlebitis.
It is treated by numbing the affected vein about two weeks after the treatment and gently expressing the resulting trapped blood which is an irritant.
With all of these treatments, local anesthesia by injection is used to numb the veins.
You no longer require general anesthesia to have your varicose veins treated.
Pain After Treating the Saphenous Vein Portion of the Treatment
Many but not all patients with varicose veins need to have their saphenous vein treated to ensure a complete treatment and prevent recurrence.
According to the following studies, radiofrequency ablation is less painful than laser for the treatment of saphenous veins.
The following three studies have quantitated the degree of pain both numerically and by the number of analgesic tablets that were required after radiofrequency compared to laser.
1. In a study by Davies et al, 131 patients were randomized to radiofrequency or laser for the treatment of their varicose veins.
Pain scores over 3 days were 26.4 for radiofrequency and 36.8 for laser.
Over 10 days, pain scores were 22.0 versus 34.3 for radiofrequency and laser respectively. The number of analgesic tablets used was lower for radiofrequency than for laser over 3 days (8.8(9.5) versus 14.2(10.7) and after 10 days(20.4 (22.6) versus 35.9(29.4) respectively.
From https://www.ncbi.nlm.nih.gov/pubmed/20473992
2. In a study by Proebstle et al in 2011, the proportion of patients with routine varicose veins who reported pain before their treatment and after that dropped from 52.3% before treatment to <10% at 12 months and showed a constant increase thereafter, reaching 33.3% at 36 months.
From https://www.ncbi.nlm.nih.gov/pubmed/21439757
3. In a study of 156 patients by Almeida et al in 2009, radiofrequency thermal ablation was significantly superior to laser in pain scores.
All scores referable to pain, bruising, and tenderness were statistically lower in the radiofrequency group at 48 hours, 1 week, and 2 weeks.
From https://www.ncbi.nlm.nih.gov/pubmed/19395275
Conclusion
Pain during or after varicose vein procedures is mild and well tolerated by most people.
After radiofrequency of the saphenous vein, people may need an anti-inflammatory medication like Motrin or Aleve for a day or two.
After laser of the saphenous vein, anti-inflammatory medication may be needed for a few days.
Phlebectomy or sclerotherapy of the remaining surface varicose veins usually do not require any pain medication at all.
Because of the anxiety involved when undergoing a varicose vein procedure, about one half of people request an oral anxiolytic medication like Valium, if it is offered, to make it more tolerable.
The painful stripping procedure is no longer performed in most of the United States.
There is no reason to put off these gentle modern minimally invasive varicose vein treatments any longer because of the fear of pain.
Seek out a qualified vein specialist who is well versed with all aspects of vein care and who is not just interested in treating the saphenous vein.
Call us at 724-969-0600 to learn more about these modern "walk in – walk out" treatments.
Our motto is – no pain, no gain, no vein.