Vein Centers Pittsburgh | Choosing the Right Vein Center Takes a Little Time and Effort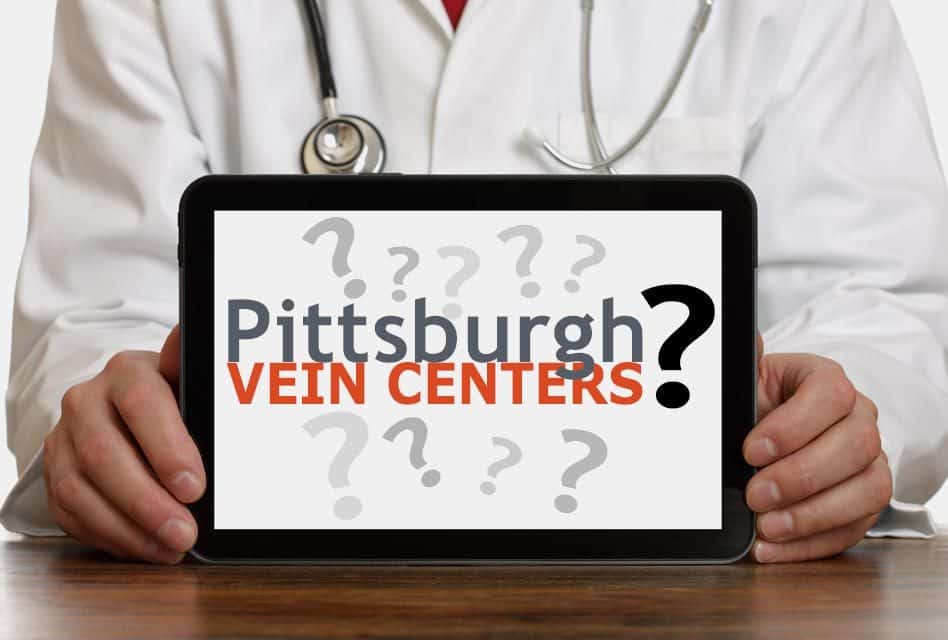 How to Choose Your Vein Center Wisely
Vein centers in Pittsburgh all look about the same when you look at their web sites.
These places sound and look great when they advertise on TV or on the internet.
That makes choosing the best vein center near you not so easy.
You have to dig a little deeper and review the essential items that you need when you're trying to find a vein clinic nearby.
The sketchy ones will try to entice you with a free consult or a free screening to try to get you in their office.
If you do a search for unethical vein centers, you'll find a list of the big franchises that operate on a business model where profits are valued over true quality-oriented vein treatments.
Read my article, "Really Shocking Facts About Varicose Vein Treatment in Pittsburgh" to learn the truth.
Getting Past the Ads for Vein Centers
It's hard to get past the ads.
Advertisements for vein centers are everywhere.
Ads are very expensive.
Falling for advertisements eliminates your options.
The highest quality individual private vein centers can't afford to advertise on television.
Only big national franchises, med spas with multiple locations, and vein centers with the backing of a hospital can pay to play.
Before impulse buying and pulling the trigger, take a few minutes to review all of your options.
Use the following criteria to choose the best vein center nearby.
Is the Vein Center Reputable?
Superior qualifications are the strength of the Happel Laser & Vein Center. It is recognized as a leader in the treatment of varicose veins in the Pittsburgh area.
Here are our qualifications and credentials that differentiate us:
Mayo Clinic fellowship trained vein specialist
Board certified in vascular surgery
Longest personal experience specializing in veins in the Pittsburgh area
The first physician to use laser to treat varicose veins
Past chief of surgery at UPMC South Side
The doctor is a certified registered vascular technologist (RVT) and registered in vascular ultrasound interpretation (RPVI)
After qualifications, you need to inquire about every vein center – Are they safe?
The only way to answer that question is to look at their certification.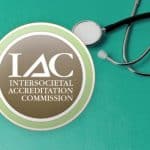 The only organization that certifies vein centers is the Intersocietal Accreditation Commission or IAC.
They regularly inspect the vein center including the office itself, the staff, the doctors, their training and qualifications, their equipment, and their final results.
They are the vein center inspectors and are the equivalent of the Joint Commission on Accreditation of Hospitals or JCAH. They accredit more than 21,000 US health care organizations and programs in this country.
JCAH standards are used to examine hospitals and guarantee quality assurance.
The IAC does the same for vein centers.
Preparing for a Joint Commission inspection can be quite a challenging process for all of the hospital's  healthcare providers.
The same can be said of the IAC vein center accreditation process and inspection.
The Happel Laser & Vein Center is the only Pittsburgh vein center that has been accredited and inspected.
That's important.
On the job training doesn't cut it.
That's why the American Board of Medical Specialties was created.
It protects people by providing real certification credentials that you can depend on.
The Problem with Phlebologists
If a doctor claims to be a phlebologist, you must realize that there are no nationally recognized training programs that exist in phlebology.
It's a made-up fake specialty.
Phlebologists attend three day conferences to learn how to treat veins and are all self-taught.
Some of them have watched another vein doctor for a couple of days as a sort of quickie apprenticeship.
The American College of Venous and Lymphatic Medicine (which endorses phlebologists) is not a true board.
It is not recognized by the American Board of Medical Specialties as a true board of medicine or surgery.
The American Board of Venous and Lymphatic Medicine changed its name. For many years, it was better known as the American College of Phlebology.
They hand out diplomas to doctors who pay to pass a test to make themselves sound legitimate.
They call themselves diplomates of the American College of Venous and Lymphatic Medicine.
After passing their test, they can now self-proclaim themselves as phlebologists.
This misrepresentation is purposely misleading and disingenuous.
Don't be fooled.
Phlebologists cannot advertise as being board certified in treating veins.
They elude scrutiny by state and local medical boards because they are not based in hospitals where credential committees act as the patient's advocate.
Credentials committees in hospitals allow only truly trained specialists to perform within their scope of practice (in the field in which they trained) within their walls.
Hospitals don't accept these types of credentials and neither should you.
Once doctors practice exclusively within their private office-based vein center, all bets are off.
There is no longer any oversight.
There are no officials to examine their results or complication rates.
There is no supervision.
Phlebologists are self-trained.
Is that what you want?
If you do some investigating, their true specialties and training are in other fields like:
Family practice
Emergency Medicine
Dermatology
Radiology
General surgery
Cardiology
What are these doctor's true area of expertise?
You must ask – In which specialties are these so-called phlebologists trained?
The answer is – not in veins.
Only board certified vascular surgeons can fulfill that important criterion.
Another important qualification of a vein specialist is hands on skill set to perform procedures. Also important is the ability to use ultrasound like it's a third hand.
Different Insurance Costs at Different Vein Centers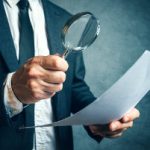 More than ever before, patients want to know the charges associated with their care, as they take on a greater share of their healthcare costs with higher deductibles and co-pays.
An expense that patients are becoming more aware of is a hidden facility fee.
It can double your insurance charges for a vein procedure.
Always ask if there will be a facility fee tacked on to your final bill.
Here is an important thing to know about facility fees in vein centers in the Pittsburgh area.
UPMC has perfected technique of this add on charge which has been challenged by Highmark.
Personal Touch of Private Vein Centers 
Private and independent vein centers tend to have a warm bedside manner, humility and respect for you as a person; you're not just another "case".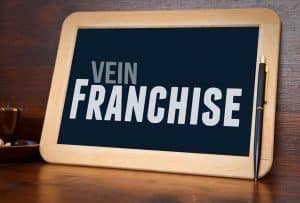 Will a large franchise vein center like USA Vein Clinics be sympathetic and supportive to your concerns, fears and worries? Do a search and read their internet reviews to discover how they really treat their patients and their employees.
Will a vein franchise respect your time? Probably not.
At the Happel Laser & Vein Center, you will rarely have to wait.
We pride ourselves in efficient scheduling that respects your busy schedule.
We never double book.
That's the personal touch available at smaller boutique facilities.
Conclusion
All vein centers are not alike even though the web sites all appear the same.
Be careful when choosing vein franchises or med spas for vein treatments.
Don't fall for slick TV ads in Pittsburgh for vein centers displaying pretty before and after pictures.
Credentials, certification, training and qualifications are often glossed over when advertising becomes involved.
Our vein web sites are up-to-date with the latest cutting-edge details and information about vein problems that you need to discover to make an informed choice.
Follow our comprehensive articles to stay aware of the latest advances in the field and keep informed.
Call us at 724-969-0600 or contact us to personally speak to us and make a private vein consultation today.