Private Varicose Vein Centers vs. Hospital-Owned Practices in Pittsburgh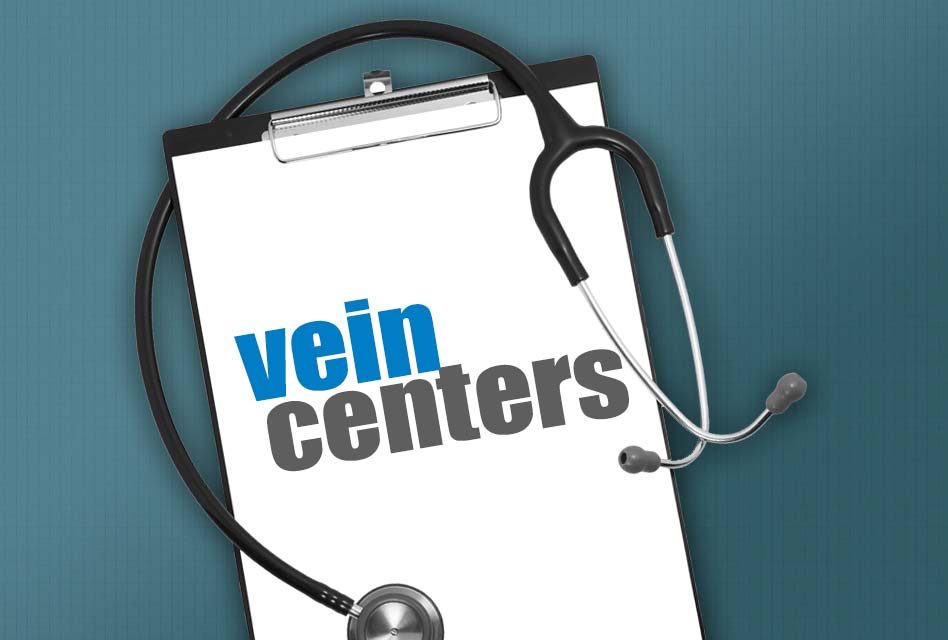 The Ownership of a Vein Center and How It Affects You
Dr. Happel's Private Solo Vein Practice Focuses on Vein Medicine Alone
What does the ownership of a vein center mean to you if you have varicose veins?
Hospital-owned vein offices are run quite differently than privately-owned vein centers.
Who owns the vein facility determines how your care will be delivered.
The entity that controls your vein care is critical to getting great results.
There is more physician control at a private office.
The private office doctor has the freedom to practice as they see fit.
Private practice specialists can make all of the important decisions themselves.
There are no cost-cutting hospital administrators to direct traffic or get in the way.
You need to be aware of the following differences before you pick up the phone to make your first vein appointment.
You have a choice.
Before you get too deeply entwined in the bureaucracy of a hospital or university owned system, know ahead of time exactly what you are getting into.
How University and Hospital Vein Practices Differ from Private Practices
Hospital-owned vein practices use a team approach including medical students, residents, fellows, physician assistants, nurse practitioners and sometimes more than one doctor may treat you.
They rotate in and out of the line up like athletes in sports events.
In a private office, a single vein doctor who you know and trust will treat you and take the final responsibility for all of your vein care.
In a hospital-owned system, you'll have residents and fellows who take the first line of defense.
Often attending vascular surgeons at university hospitals don't usually deal with post treatment patient problems or concerns.
PAs, NPs and residents insulate them from the patient's questions and most problems.
A private practice that specializes in only vein codes is invaluable vs. a hospital billing department that is responsible for a multitude of specialties.
Specializing in veins alone in private practice makes managing the maze of the ever-changing rules and regulations of all insurance companies easier for you to get approved and covered.
 More Perks of Choosing a Private Vein Center Practice
Speaking to actual human beings on the phone vs. answering machines
Patient focussed decision-making instead of mindless bureaucratic regulations
Convenient locations away from the city
Free parking vs. paid parking
Cutting through red tape and congestion vs. a large impersonal facility
Boutique-style service instead of a hospital atmosphere
Hospital Owned Vein Practices and Electronic Medical Records
There is a loss of control in how hospital-owned physicians treat their patients.
That begins with the way that they must record your history and physical examination in the hospital chosen electronic medical record (EMR).
It extends to the convoluted ways that they document your procedural notes, operative reports and discharge summaries.
Superior vein care and electronic medical records are already a challenging mixture.
Take away the specialist's choice of which EMR works best when treating veins and you really through a monkey wrench into the whole equation.
Even though there is no perfect system for recording phlebology (venous disease), most medical record systems chosen by a hospital system make treating varicose veins extremely challenging.
The inability of one person managing your vein care to effectively communicate with their colleagues through these records and the billing department further complicate your care.
Electronic medical record systems vary widely.
What may be a good system for recording varicose vein problems and venous disease including the necessary anatomical diagrams and photographs may not be useful for a cardiologist or a gynecologist using that same hospital-based system.
Even vein doctors in private practice often suffer through multiple attempts to force one system to fit their special needs in treating veins.
Many have needed to switch electronic medical record systems.
There are more electrical medical record compromises that have to be made with the generic hospital-owned vein office option.
Compromises of Having Your Varicose Veins Treated at a Hospital-Owned Facility
A big challenge for hospital affiliated vein doctors is that the methods that their vein specialists use to treat veins are not always up to them.
Whether it is laser, radiofrequency, glue, mechanics-chemical devices, or something else is usually predetermined by the hospital administrators with cost control always in the fore front.
The hospital's ultrasound machines to detect the vein problem and use during procedures are also chosen by someone other than the actual vein specialist using that technology.
The university vein doctor has to adapt to what they are given rather than choose the tools that they feel most comfortable using.
The doctor in private practice has the ability and flexibility to change the system to best fit their needs.
The Differences in Vein Treatment Cost and What That Means to You
In a Medscape article written by Mark Crane on June 26, 2013, Tommy Bohannon, Divisional Vice President of Hospital-Based Recruiting for Merritt Hawkins, a physician-recruiting company based in Irving, Texas stated,
"Patient care at teaching hospitals is more expensive.

They have highly specialized services and deal with more severely ill patients.

Decision-making [at hospital owned practices] needs to be streamlined in order to both compete on a more level playing field with nonacademic competition and to gain a competitive advantage over institutions that aren't able to be as efficient.
Expensive hidden facility fees are often part of the deal when getting vein care at a university owned facilities like UPMC.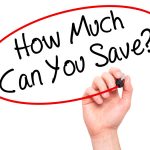 It's shocking when you get the final padded bill.
People are angered by surprise surcharges that hospital based vein practices tack on.
Some are refusing to pay at risk of their credit rating score.
Like the new baggage fees that airlines are charging without having to disclose them at the time of your ticket purchase, it's deceptive and purposely convoluted.
It's very confusing for the average person to figure out all of these hidden charges.
Other examples of these extras are the surcharges for concert tickets or resort fees tacked on by hotels.
Dr. Happel stated,
And it's not just if you go to a hospital.

Outpatient vein centers where the vein doctor has sold their practice to a hospital will also charge you this expensive additional "facility fee" cost.
These extra costs are a gimmick that ratchet up health care costs at a time when consumers are already being hit with higher deductibles and copays according to the Pittsburgh Business Times as written by reporter, Kris Mamula, on March 18, 2014.
Private vein centers don't charge expensive facility fees.
Loss of Autonomy in Choosing Vein Treatment Options
In general, physicians tend to be independent, autonomously functioning individuals.
Many hospital-owned vein doctors feel less professional autonomy because they are just an employee at a hospital.
There is a tendency for hospital-owned doctors to have less ability to control their destiny and that of their varicose vein patients. One of the major complaints of hospital-employed vein doctors is this lack of control.
A big problem is the way that vein specialists in hospital-owned systems use to treat veins is not always up to them.
Whether it is laser, radiofrequency, glue, mechanics-chemical devices, or something else is usually predetermined by the hospital administrators with cost control always in mind.
The ultrasound machines used to detect the vein problem and use during the actual vein procedures are also chosen by someone else than the vein specialist using that technology.
The university vein doctor has to adapt to what they are given rather than choose the tools that they feel most comfortable using.
The Bottom Line
The Happel Laser & Vein Center is a private practice vein center with all its perks and advantages.
In a private practice vein office, you get individualized care by one physician without the intermediaries, medical students, interns and residents getting a crack on learning and practicing on you under varying degrees of supervision.
On the other hand, research is a part of university health care.
It's not paranoid to say that some people complain of feeling like a lab rat after being coerced into being part of a research project.
Our opinion is that the time-honored image of one vein specialist controlling your care is the best approach.
Delegating different parts of your care to different providers ultimately provides more opportunities for dropping the ball when you get handed off like a baton.
This approach leads to confusion resulting in fragmentation of your vein care.
Vein physicians do their best when operating in a private care setting where they alone take full responsibility for your care and your final outcome.
University or hospital owned vein care is built on interdependency, not personal responsibility.
Therefore, doctors who work for hospitals often complain of a lack of autonomy.
That leads to conflicts with your care.
Knowing these basic differences in approach taken by hospital-owned vein offices and privately-owned ones is important when choosing the right type of vein doctor for you.
Dr. John Happel MD has been recognized as a top vascular surgeon vein specialist in Pittsburgh as chosen by his peers in 2009, 2010, 2011, 2012, 2013, 2014, 2015, and 2016.
Call us at 724-969-0600 or click here to discover the benefits of Dr. Happel's thirty-two years of experience in specializing in private solo varicose vein care.