Has Varithena Foam Fizzed Out? Where are the Reviews?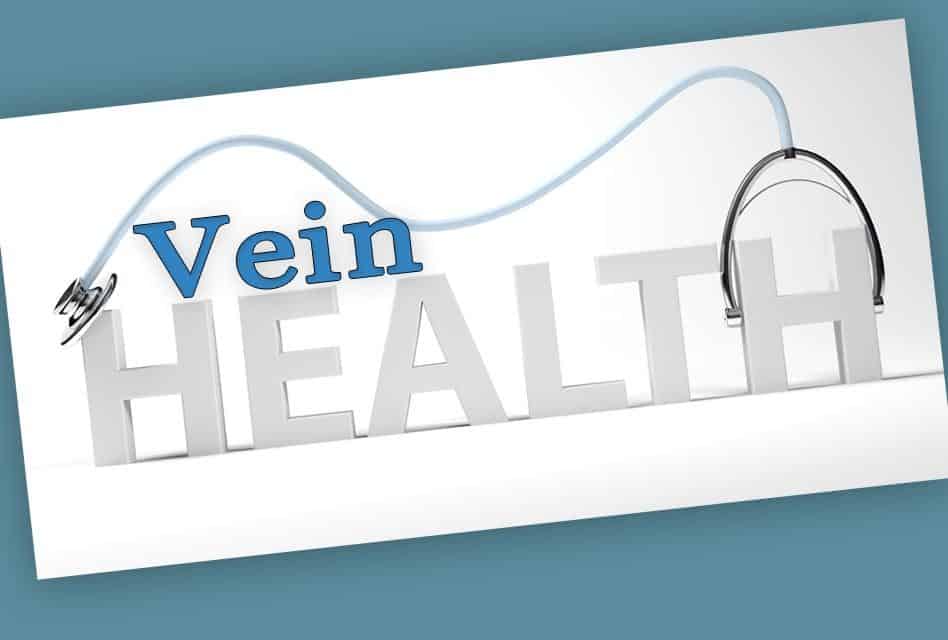 Why Has Varithena Not Panned Out as Expected?
My Varicose Vein Treatment Experience with Varithena
After the initial press releases in 2014, nobody is talking much about Varithena foam anymore.
Stephen F. Daugherty, MD operates one of the 36 sites engaged from 2010 through 2012 performing the Phase III clinical trials which resulted in approval by the US Food and Drug Administration of Varithena.
He treated the first patients in the country on August 18, 2014 with this proprietary foam which was injected into the saphenous veins to close them. This is an alternative to the traditional approach using laser or radiofrequency to treat and close those veins.
Varithena is a proprietary injectable FDA approved foam produced using liquid 1% polidocanol solution mixed with and a gas mixture of oxygen/carbon dioxide.
The fact that it only comes in only the standard strength (1%) is a problem. Most experienced phlebologists would argue that strength is too weak to treat large veins like the saphenous veins.
A sterile Varithena transfer unit is used to dispense the mixture into a syringe.
The bubble size of this foam with a median bubble diameter <100 um and no bubbles >500 um is considered important.
I was very excited in 2014 when I started using Varithena. I believed it would be a great advance in the field.
My feelings have changed. The product has not been a success for BTG, the company that makes it, either.
Issues That I Experienced with Varithena
One of the claims from BTG is about the superior effectiveness of their foam because of the small bubble size. The company representatives from BTG claims that Varithena overcomes the variability and inconsistencies of physician-compounded foam.
Personally, I have found that even when administering the foam as quickly as possible into a previously placed catheter – all ready to go – the bubbles break, enlarge and coalesce very rapidly.
That would seem to defeat the advertised claims that small bubble size is critical in its effectiveness.
Once constituted, the Varithena injectable foam in the syringe must be administered by the physician within 75 seconds. Waiting anywhere near that length of time, in my experience, is very problematic as far as bubble size is concerned. They rapidly break and become inconsistently large in size. That's not good. Small bubble size is crucial.
Another big concern is the strength of the polidocanol that is used.
1 % in the standard strength of foam produced by vein doctors using the Tessari two syringe technique is not adequate to close large veins.
The saphenous veins are large.
The company counters that their tiny bubbles make it more effective. Don Ho would agree. I have discussed the issue with the bubble size changing when treating patients in real clinical situations.
However, their studies show that Varithena proprietary foam is effective when injecting it into the saphenous veins.
My Results Using Varithena
All of my treated patients vein procedures failed after using Varithena. The saphenous veins were all completely open on follow up. I had to retreat these patients with alternative proven methods.
Their clinical experts assisted and advised every step of the way. There was no deviation from the recommended protocols for administering their foam. I have over fifteen years of experience using minimally invasive techniques and specialize in varicose veins. I am fellowship trained and board certified in vascular surgery.
The protocol is to use 30-40 mm compression stockings for two weeks after the procedure. In addition, they supply a large sausage shaped foam tube that must go under the stocking along the saphenous vein the entire time.
My patients complained about the two week length of stocking time (which is twice as long as when the saphenous veins are ablated with heat). They also complained about the cumbersome and bulky foam compression tube placed over the saphenous vein under the stocking.
The procedure was faster than laser or radiofrequency since no tumescent anesthesia is required. It took half the time and effort. When charging for the procedure, the company uses crossover billing comparing it to the heat ablation techniques claiming the same RVUs. It's not comparable in that regard in my opinion.
From a technical standpoint, the procedure requires at least two people. Compressing the sapheno- femoral junction while injecting quickly and watching the foam so that the saphenous vein fills uniformly and completely is a lot like playing Twister.
If there is a large perforator, you must make sure that the foam is injected only above the perforator. Injecting below it could allow the foam to enter the deep system resulting in a deep vein thrombosis.
That is problematic.
Often the saphenous vein is normal above a large perforator. What are you accomplishing by leaving the refluxing saphenous vein below the perforator untreated?
Payment for Varithena
As an early user and adapter of Varithena, I (the doctor) was required to buy the product and fight with the insurance company to get paid for the Varithena ($3,195 per can).
At a maximum recommended 15 ml per patient, BTG told me that one can could treat about three patients (in reality each canister held almost twice that amount of foam).
They also told me that once the canister was activated (the gas and polidocanol were mixed) that it had to be used within a week.
That required that the patients be tightly scheduled. God forbid if they rescheduled or changed their appointment time. That would be a thousand dollar loss per patient for the wasted foam that I had already purchased.
Out of the blue, after my experience, they now say that the mixed foam won't expire for a month! How could the expiration dates change so dramatically without changing the formula? Too many complaints from doctors is my guess.
Insurance Coverage for Varithena
None of my patients opted to pay out-of-pocket for the procedure. Why would they? Effective and time-tested laser and radiofrequency procedures are already covered by insurance.
Now for the insurance part.
That was a nightmare.
Claims were submitted and resubmitted multiple times for predetermination and prior authorizations. Claims were handled with a lot of help from the company. That didn't make it any easier.
They stated, "Dedicated case managers will perform benefit verification and prior authorizations so you will know exactly how, and to what extent Varithena is covered, their deductible, and contracted rates. "
In my experience, that didn't happen.
It was extremely complicated and time consuming. Without their help and hand holding every step of the way, it would be impossible to bill at all for these procedures.
Attempting this even with this degree of very close support will test your billing department's mettle.
Since at the present time there is no code for the Varithena procedure, it has to be billed under the miscellaneous code. That means more paperwork and a much larger chance of denials of payment. What was I thinking? All doctors know what that code means.
Our local Blue Cross which is called Highmark paid nothing for the Varithena or the procedure. That right. Zero. Altogether, on the handful of patients that I treated, I lost a total of $4,700.
When I complained to BTG, they offered to give me two canisters at no further cost to go through all of this again.
Let me remind you that the treatments failed on all of my Varithena patients.
In my area, Medicare is not covering Varithena but West Virginia is.
In all fairness, many major commercial payers are now covering Varithena to different degrees concurrent to thermal ablation. Of course, each reimburses differently.
The fact that the doctor has to buy this very expensive drug and hope that they'll later get reimbursed is very problematic to say the least.
I got burned on this. My advice – don't do it!
After my experience, the deal changed. Presently, a physician can utilize the Varithena Express Program where you are paying for what is used out of a canister. If you only use 5 ml's, you will only be billed for 5 ml's. You cannot lose if a canister expires any more (like what happened to me).
That didn't help me. The rules changed.
The company recommends that,
"Anytime a specialty pharmacy is an option, take advantage of it since the payer buys the drug and you only bill for procedure. We are seeing a nice opportunity with specialty pharmacy as a carve out with national payers."
What are the Reviews for Varithena ?
Here's an online view from one of the very few patients who have described their experience. Here is the review of their Varithena experience. Not good.
This review was from a patient who is on blood thinners after suffering a blood clot from the procedure.
There are no realself.com reviews three years after the release of Varithena. That is strange for that popular review web site.
The Hufffington post was skeptical about Varithena when it was first released.
This recent article from 2017 in the journal, Phlebology, raised questions about the limited application of Varithena due to its fixed sclerosant type, fixed concentration and cost.
What is BTG Reporting about Varithena
BTG's (BTGGF)
May 16, 2017 earnings call transcript
First quarter earnings report
Varithena made £4.1 million pounds in their recent quarterly report.
Huffington Post reported that BTG originally projected 500 million in profit.
"Turning to the early stage Interventional Medicine products. Varithena delivered sales of £4.1 million, reflecting targeted marketing and market access initiatives and we expect continued revenue progress ahead of the growth into the CPT code in January 2018."
Lately, they are pushing its advantages for varicose vein patients with ulcers or healed ulcers.
When the billing code comes out in January, will things turn around?
Time will tell.
Conclusion
The Huffington Post questioned whether Varithena foam was really an improvement in treating varicose veins when it first came out in 2014.
That question has still not been answered.
As a doctor using Varithena when it first became available, I had a bad experience. Earlier this month, they approached me for a link to their web site.
Other doctors have not jumped on board. Dr. Kathy Gibson who did early work with Varithena, promoted it as a consultant, and spoke about it at conferences. She no longer recommends it for saphenous vein treatments.
As a result of vein doctor's lack of enthusiasm, patients have had little experience with it. Their reviews on the internet are generally negative and very sparse.
BTG is hopeful that an insurance code for its use will turn things around.
The competition with Venaseal will make the future success of Varithena even more unsure.
As the billing insurance code becomes available in January 2018, we shall see.