How to Find the Best Pittsburgh South Hills Vein Specialist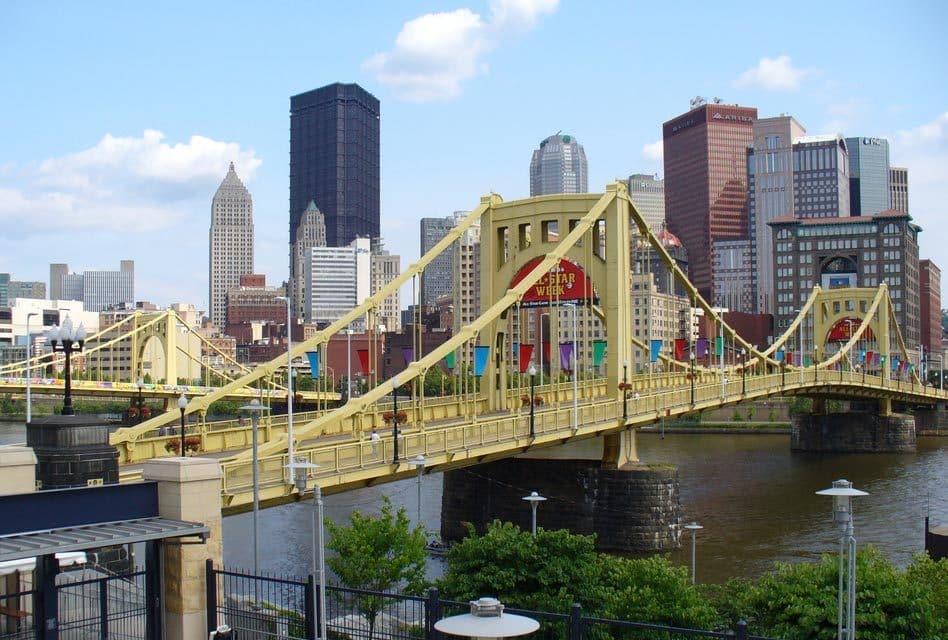 Are Your Legs a Trellis for Varicose Veins?
How to Find the Best Pittsburgh South Hills Vein Specialist
Discover by reading this article how you can get unbelievable varicose vein treatment in the South Hills of Pittsburgh in many cases in under an hour.
You want truly superior vein care the way you want and need it.
These days, you want your veins fixed as quickly and painlessly as possible without missing work.
We can do that.
That's not an idle boast.
It's shocking what people find out the hard way after visiting other vein centers in Pittsburgh.
Fraud is rampant in the vein world.
These articles will open your eyes.
You need to be aware of this incredible problem when choosing a vein center.
Here is more evidence of this growing problem:
http://www.veindirectory.org/magazine/article/industry-updates/state-of-the-profession
http://www.veindirectory.org/magazine/article/practice-management/absurd-vein-care-can-we-fix-it-a-roundtable-discussion
http://www.veindirectory.org/magazine/article/techniques-technology/what-not-to-do-in-venous-disease-treatment-a-round-table-discussion
http://www.veindirectory.org/magazine/article/industry-updates/the-pledge-an-ethical-commitment
Advantages of the Best Vein Center in the South Hills:
#1

No Driving Across Town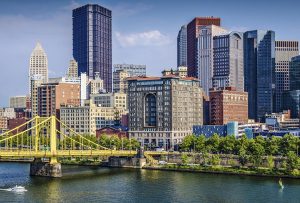 No crossing bridges to travel to the North Hills, Wexford or what used to be called Mars (and felt as far away as the planet).
Let's face it, we all have those days where we have a hard time attempting to muster up the time, energy, or motivation to have our unwanted veins treated.
Life can be very demanding and most individuals are busy with work or family.
Being conveniently located on Route 19 near South Hills Village makes it easier to fit in your vein treatment into your busy schedule.
If you drive by the vein center on your way to and from work, there is a better chance you will stop in.
#2

We Are the Insurance Coverage Specialists

We are in network with all leading insurance carriers.

Our full-time insurance specialists are experienced, friendly and supportive.

We will make your appointments fit into your busy schedule.

We will actively participate in your care to help ensure you receive your full insurance benefits.

We do not charge an expensive facility fee to the cost of treating your varicose veins.

Read what that means and how it can save you thousands of dollars in extra and unnecessary charges.
#3

Superior Qualifications and Experience

Dr. Happel trained at the Mayo Clinic and is board certified in vascular surgery.

We specialize only in the treatment of veins.

We treat veins full time (not "on the side" like some doctors do)

Vascular surgeons who specialize in veins are the only doctors who have trained in all the treatment methods to treat varicose veins.

Other specialties have not trained in saphenous ablations, phlebectomy and sclerotherapy. They don't have clinical expertise in all aspects of vascular disease.

You know what's kind of sad?

Other South Hills vein centers use family doctors, emergency room doctors, and part-time general surgeons trained to do operations and recently dabble in veins.

Their results are as predictable as an Adam Sandler movie.

Dr. Happel's pledge:
"I will personally see and treat each patient. We don't utilize residents in training, students, or doctors in training. I will perform your procedures – not a physician's assistant or a nurse practitioner. When a patient requires minimally invasive vein surgery, I will perform the procedure personally. I never delegate those responsibilities to non-physicians."
This is bona fide concierge service (one-on-one approach) vs. the team (gang) approach at all of the other South Hills vein centers.
For this reason, Happel Laser & Vein Center has been voted number one in medical customer service in the Pittsburgh area.
 Other Perks of Choosing Happel Laser & Vein Center:
No automated phone system – You actually talk to a real human being (surprise!) without prompts when you call our vein center. Ask us questions. Get the answers quickly. Arrange or rearrange your appointments around your busy ever-changing schedule.
Convenient free parking – Our parking is within a few feet of our front door.
Fast and easy treatments. Most procedures are done in less than an hour. No waiting. You're in and out without wasting a whole day like at a surgery center or hospital.
Nice.
Convenient location just minutes from you just a couple of miles from South Hills Village on Route 19 (Washington Road).
Relaxed atmosphere.
We provide unhurried but efficient office visits are a hallmark of our practice.
We understand your time is valuable. We promise to work around your busy schedule.
Conclusion
We understand it's important to find a vein center that's in close proximity to your home or job.
You are busy and don't have time to drive all the way across town to have your veins treated.
You want a vein center that is nearby.
Nevertheless, it must also be established, qualified, and reputable.
Let's just run the checklist of what you need:
The most qualified vein specialist in Pittsburgh trained and board certified in vascular surgery, check.
Convenient and close to your house/office, check
Longest experience by a vein specialist treating veins in Pittsburgh, check.
The only inspected and accredited vein office in Pittsburgh, check.
Professional highest quality lasers and radiofrequency generators, check.
Dr. Happel provides a soft spoken, reassuring and gentle approach throughout your entire vein treatment experience.
He has more experience treating veins than any doctor in Pittsburgh (over 30 years of experience treating varicose veins and venous disease.)
Choose the most qualified vein center and vein specialist which is also close and convenient to you.
That would be the Happel Laser & Vein Center.
Our South Hills vein center is nearby and convenient to the following townships:
Bridgeville, Bethel Park, South Park, Claysville, Upper St Clair, Mt Lebanon, Peter's township, Washington, Pa, Canonsburg, McMurray, McDonald, PA, Bentleyville, West Newton, Finleyville, Monessen, Scenery Hill, Houston, PA, Eighty-Four, Venetia, Jefferson Hills, Charleroi, Hickory, Ginger Hill, Castle Shannon, Venetia, Baldwin, Whitehall