A Horror Story from a Recent Pittsburgh Varicose Vein Patient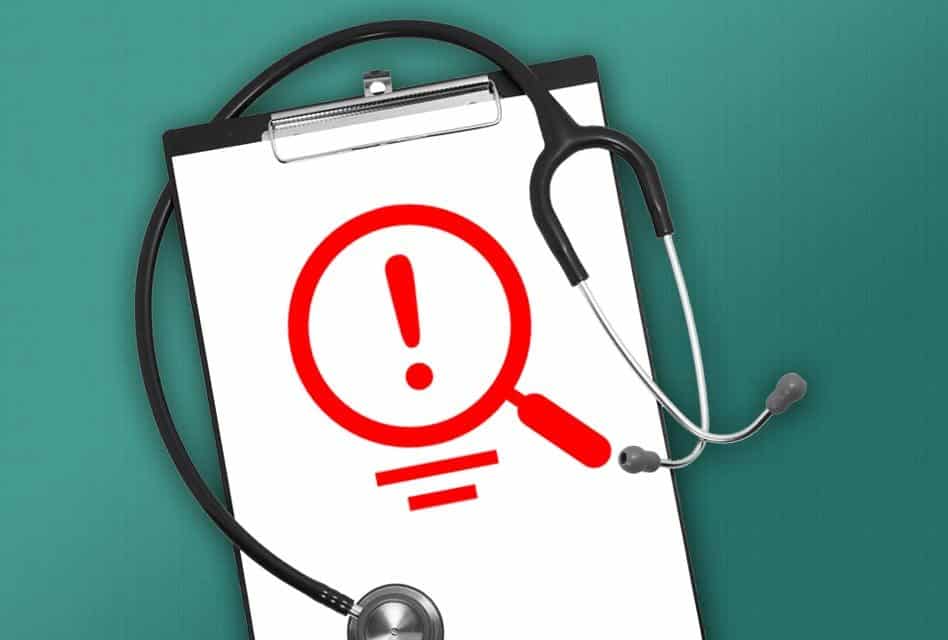 The Following is Based on a True Story
Varicose Vein Treatment Gone Bad
The following is a true story.
It is about someone who nearly died from having a varicose vein treatment from a massive pulmonary embolism (blood clot) at a med spa here in Pittsburgh.
This is a true story with serious consequences.
It is ultimately meant to educate you when choosing a vein center and more importantly to help you choose the right vein doctor.
Go Shout It from the Mountains
Sometimes we need to spill out our heart and soul.
What happened to this patient makes was not necessary. I have previously discussed some shocking facts about varicose vein treatment in Pittsburgh.
As a vein expert who has treated varicose veins for the last thirty-two years, this experience has special significance.
Many people who have these procedures are unaware that there are rare but serious consequences when considering any medical procedure.
Therefore, I feel that it is my duty as a practicing physician to make the public aware of these unusual but serious risks involved with vein removal.
This is not meant to scare people away from these procedures.  But you must realize that if you choose the wrong physician, you may be more likely to experience these types of unfortunate events.
This horror story occurred at a med spa here in Pittsburgh.
It all started with fear and anxiety.
This patient first came to see me for a consultation.
She was deathly afraid.
She actually nearly passed out a couple of times just discussing the procedure during her consultation.
Just hearing about the minimally invasive varicose vein procedure alone made her nearly faint.
She never made an appointment for the Doppler ultrasound which was required to diagnose the extent of her disease. This exam would also help to determine the required procedures to treat her particular problem and complaints.
Fast forward two years.
She decided to go to a nearby med spa for another opinion. She had heard of an "easier way" to treat her veins. They offered her the option of medical glue instead of the currently performed, accepted and approved varicose vein treatments.
It was not an accredited vein center.
Their "vein clinic" which is just part of their med spa had never been inspected by anyone – ever.
The patient was not told that she was their very first glue case.
She was the proverbial Guinea pig.
She was told at the med spa that her doctor was a vascular surgeon.
He was not.
He is a general surgeon.
Is a General Surgeon Trained to Perform Modern Vein Procedures?
No.
Let's look at the background of this case a little closer.
In his web site biography, the doctor is described as having an interest in vascular disease.
General surgeons are trained to take out gall bladders, do appendectomies, and fix hernias as well as other general operations. The only venous procedures that he trained in is the outdated stripping operation which is no longer performed.
This surgeon travels from out of state to fill in at the med spa until they can find a full-time vein doctor. An itinerant surgeon risks being perceived as just a surgical technician rather than a physician.
It means that her post procedure care is managed by someone else besides the surgeon. This could compromise an adequate physician-patient relationship.
To do the glue procedure, they wanted $8000 – cash.
She paid it up front.
No insurance company will cover this procedure.
Insurance companies currently label it as experimental.
The Final Result
She showed me pictures of the inside of both of her thighs after the glue procedure. They were both beet red from the groin to the knee and very painful. The advanced degree of the inflammation was impressive to say the least. She had to take steroids. She still had residual skin changes when she came to me months later.
During this time, she became short of breath and sought help from an emergency room. The doctor in the emergency room diagnosed a "massive pulmonary embolism". That is a blood clot that has moved from the leg to the lungs.
It can be deadly.
She is currently on blood thinners at the time of this writing.
Ironically the varicose vein that they treated her for never did go away. It is still plainly visible and bulging. It will get larger as time passes and she will need still more treatments to get rid of it.
Recently, she came back to me to tell me her story.
She also wanted guidance about the bulging vein that was still there. (The one for which she originally sought treatment.)
She said she had lost all confidence in the med spa.
I was quite surprised when she asked me about a recommendation for an attorney!
General Surgeons, Their Training and Varicose Veins
More about the general surgeon at the med spa.
He does not live and is not based in Pittsburgh.
Traveling from city to city to perform surgery is known as itinerant surgery. The American College of Surgeons strongly opposes this concept in its code of professional conduct except in deeply rural communities.
Pittsburgh is not deeply rural.
He travels from out of town because the med spa cannot find a vascular surgeon to perform their vein procedures.
They have employed three different doctors from various unrelated specialties that have stayed for a short time and moved on.
I personally received a letter from this med spa.
It was a form letter with an offer: Make up to $1500 per day, part time, no in house call weekends or holidays.
General surgeons are currently operating and working at three of the largest vein centers in Pittsburgh. General surgeons are trained to perform most commonly:
appendectomies
gall bladder removal
hernia repairs
cancer surgeries
gastro-intestinal operations
breast surgery
trauma surgery
The only training these general surgeons had in veins is stripping them. Stripping is no longer performed.
Therefore, they in effect have never trained in the procedures that they are currently performing.
She has lost all confidence in the med spa doctor.
Her blood clots were diagnosed by an emergency room doctor and a hematologist currently regulate her anti-coagulation.
She refuses to go back to the med spa for follow up care.
This is a "Cause" Article
Examples of causes are saving the whales, stopping global warming or preventing drunk drivers from killing innocent people.
This kind of mistreatment of vulnerable, trusting and unsuspecting patients is my cause.
This patient almost lost her life.
It all could have been prevented if only she would have known what you know from reading this article.
My goal in writing this article is to educate and to stop this kind of thing from happening to other unsuspecting people.
Conclusion
In a way, this is a wake-up-call article.
You can learn by the experience of others.
It is a testimonial to the truth.
It may substantiate some things that you already know.
Like, you kind-of-know you shouldn't be going to a med spa to get your varicose veins treated.
You may have been a little lazy not researching the vein doctor's qualifications and background thoroughly enough. That realization only sets in after you experience complications. Then it's too late. The dye has been set.
After you experience problems, all you can do is play the cards that were dealt. The sad thing is that if you are proactive, you can " fix the deck" in your favor.
Your best chances of a great outcome is by going to the most experienced, the most qualified and trained board certified vascular surgeon in Pittsburgh, Dr. John Happel.
Dr. Happel is the medical director of the only accredited and inspected vein center in Pittsburgh. That means a lot. Learn more by reading what that means.
Going to the wrong vein center and the wrong vein doctor has a domino effect as demonstrated in this story.
The final result in this case is that the vein that was the patient's primary concern is still there and has not gone away or changed at all!
Learn from her experience and countless others who came to me for a second opinion after they had chosen the closest vein center or the one that advertises all of the time on TV and radio.
And most of all, for crying out loud, don't go to a med spa for varicose vein treatments.
Full confidentiality avoiding identifiable health care information and the recognition of HIPAA regulations in the writing of this article were respected.