Seriously – Always Get a Second Opinion for Your Varicose Veins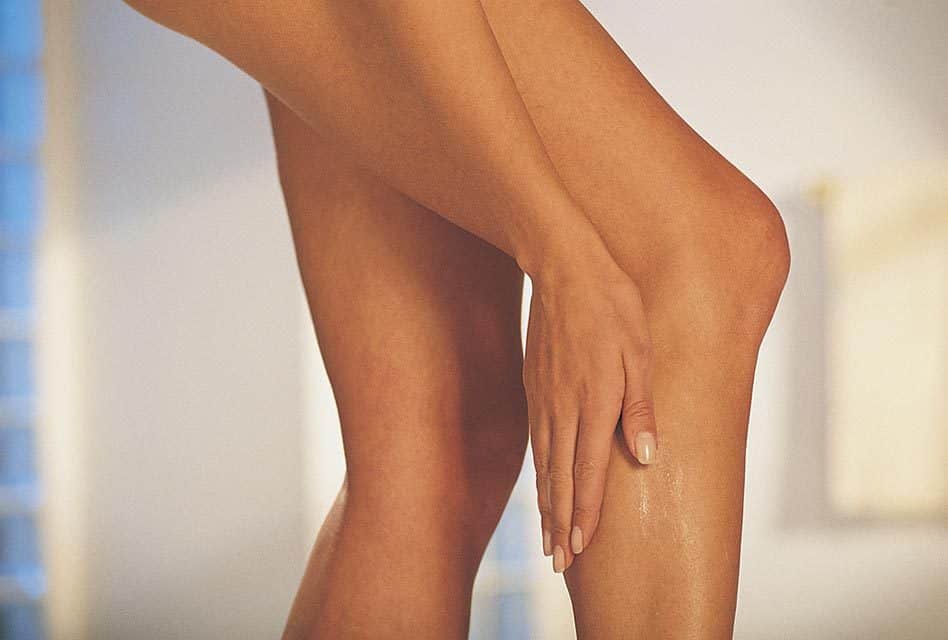 Varicose Veins and Second Opinions Are Like Pancakes and Syrup
Get a Second Opinion If You Have Varicose Veins
You heard that right.
Always.
Why?
As a vascular surgeon, I see lots of unnecessary vein procedures, saphenous vein closures, and unnecessary ultrasound testing of veins from other places.
They are being done quite frequently right here in Pittsburgh.
The practice of phlebology (treatment of vein disease) has exploded.
There's practically a vein center on every corner.
Why? … again.
Here's the rest of the story as Paul Harvey might say.
The traditional method of treating varicose veins before the year 2000 was the stripping operation. To many people, that stripping term is an unsettling word and for good reason.
Varicose vein stripping of leg veins was a brutal and painful operation.
It had to be done in a hospital under general anesthesia.
The saphenous vein in the leg, the longest vein in the body, had to be literally ripped out of your leg.
Even nurses in the operating room often turned away and shuddered when it was done.
I find it interesting that many young people have never heard of the stripping operation for varicose veins. The reason is – it is rarely been done since the year 2000.
Many patients come to me for a second opinion before a recommended varicose vein procedure. Some sense that something is wrong after their initial consultation because they never saw a doctor.
Others in the same situation go through with it anyway.
Often in both cases, the initial visit and consultation was the result of hearing or seeing an advertisement.
The unfortunate ones submitted to a procedure against their best judgement.
Hopefully, this article will keep you from making the same rookie mistake.
Another common inducement in Pittsburgh is a free vein consult.
Later, patients tell me that they regret not having walked out in the first place when they sensed that something during the initial consultation made them uncomfortable.
The ones that did submit to treatment – despite their better judgement – refuse to go back to the same physician when there is a complication.
I see those patients too.
General Surgeons Used to Be the Only Varicose Vein Doctors
They did the only known procedure that they could.
They stripped veins.
Stripping was painful, barbaric, and new veins always occurred.
In Pittsburgh, general surgeons still do the majority of varicose vein treatments even though they have no specialized training in venous disease at all.
They are trained only in the outdated stripping operation that is no longer performed.
On the job training doesn't cut it with the new noninvasive techniques.
Laser and radiofrequency procedures on the saphenous vein have revolutionized the treatment of varicose veins.
Laser and radiofrequency treatments for varicose veins arrived around the year 2000. Radiofrequency for varicose veins was FDA approved in 1999.
Surgery was no longer required to remove varicose veins.
Millions of people have varicose veins.
It's a huge market.
About half of the population will get varicose veins to some degree.
To millions of people, it is disabling.
The painful stripping operation and its consequences created a market void.
Today less invasive and nearly painless treatments have become readily available.
General surgeons are no longer required to do them.
Any doctor at all can legally treat veins!
The practice of treating veins was all of a sudden "in".
There was a pent-up demand since varicose veins are so prevalent and the stripping operation was often worse than the varicose veins themselves.
Who Should Perform Varicose Vein Procedures to Meet the Demand?
Technically doctors of all different backgrounds and training can legally perform them.
Why?
Because doctors who were never trained in venous disease can do them in their own office where there is no oversight at all.
It's perfectly legal. People assume that these phlebologists know what they are doing even though they never trained in venous disease.
Unlike a hospital, there are no credentials committees or operating room personnel to report them if they are hurting people.
That's because varicose vein treatments are done in the private office setting.
Outside of a hospital, there is absolutely no supervision, surveillance or controls to prevent any doctor from practicing medicine in any field outside of their scope of training.
Even the charlatans who are not trained in venous disease.
The only accrediting vein center body is the Intersocietal Accreditation Commission. However, vein center accreditation is completely voluntary except in Massachusetts.
Varicose vein ablations are being done for profit alone.
A lot.
Be careful about laser therapy for veins.
Be cautious about proceeding with vein procedures when they are recommended by anyone who is not a vascular surgeon.
If You Have Varicose Veins, You Are Vulnerable
You are vulnerable to unqualified and untrained self proclaimed vein experts.
Unless you research your options, the lack of protection for unsuspecting patients with varicose veins in this environment is incredible.
You may be susceptible to self-proclaimed venous experts who are not recognized by the American Board of Medical Specialists.
The most common form are doctors who call themselves phlebologists. Their qualifications are controversial.
This classification is given to doctors who can pass a written test. They must also self-proclaim a required minimum number of patients that they have already treated to qualify for the exam.
That really means they have treated their initial patients after only attending three-day conferences.
They are self taught.
The field of phlebology (treating vein disease) is a quack magnet.
Our health care system is seriously broken.
It is spiraling out of control.
How Do Insurance Companies Fit into All of This Mess?
Their mission is to maximize profits.
In the Pittsburgh and the Western Pennsylvania area, Blue Cross/Blue Shield Highmark insurance representatives recently boasted in the Pittsburgh Business Times that they hold 6.5 billion dollars in cash.
Point being, that's billion with a b.
That translates into enormous power.
What is the justification for such massive profiteering?
As a result of this power, doctors have lost control and can no longer determine medical necessity.
Insurance companies determine medical necessity and decide what tests and procedures you will have.
To try to escape, some entrepreneurial vein doctors took it to the next level.
They said, "Why not franchise it?"
This type of attitude has led to over utilization of vein care which is unsustainable.
Insurance companies have become the police.
The Practice of Medicine Becomes Big Business
Never ask a barber if you need a haircut.
The answer is perfectly predictable.
I might add never ask a franchise varicose vein doctor if you need vein work or ultrasound testing.
Self-interest is one of the most powerful forces in the world.
It can influence otherwise good honest people and doctors to put their pocketbook before your best interests.
Greedy vein doctors are exploiting unsuspecting patients in Pittsburgh and throughout the country.
Here is a common scenario that I see when people come to me for a second opinion.
It's very disheartening to see someone who just has spider veins and a nearby vein clinic recommended that they undergo four unnecessary laser surgeries to remove their saphenous veins.
Here's an internet example of this varicose vein treatment fraud.
It's premeditated and malicious fraud.
I have personally seen repeated evidence that these places are also billing insurance companies for the treatment of patients with only cosmetic spider veins.
That's more fraud.
Medical Businesses Want to Make Money
When medicine becomes just another business, the mission becomes obscured.
The tone may sound operatic but consider this.
What is a doctor's motivation to open a med spa or a vein franchise do ya think?
One prominent vein doctor in Miami Beach has a swimming pool in the backyard of his office. He proudly shows slides of it to other vein doctors who attend the conference that he runs.
What kind of signal does that send?
Advertising on TV and the radio are more clues to the intent of the vein doctor running these kinds of places.
When they hire marketing experts and financial consultants full time, their motives become clear.
Offering free screenings or a credit card's $50 value of merchandise to entice you for a free consultation are also red flags for these vein cartels.
This is simply patient abuse pure and simple.
It's unnecessary varicose vein removal for sale.
Where to Get the Most Qualified and Experienced Vein Doctor in Pittsburgh
 Where to Get an Honest Varicose Veins Second Opinion  
The Happel Laser & Vein Centre in McMurray, PA is the first and only Vein Center in Pittsburgh to be granted accreditation and reaccreditation for varicose veins treatment and was the fourth vein center in the United States to achieve this distinction. Even UPMC and AGH are not accredited Vein Centers. Achieving this elite status differentiates us along with Dr. Happel's thirty-two years of experience treating venous disease and varicose veins. He was the first physician to perform laser varicose vein surgery in Pittsburgh. The IAC or Intersocietal Accreditation Commission verified that John Happel MD has voluntarily undergone a comprehensive review including repeated on site examinations of his vein facility by a national panel of vein experts. IAC accreditation is a "Seal of Approval". Patients can rely on it as an indication that the vein center's safety and qualifications have been rigorously evaluated. Dr. Happel received his vascular surgery training and vascular surgery fellowship at the Mayo Clinic. He is Board Certified in Vascular Surgery.
Conclusion
You've heard the expression – friends don't let friends drive drunk.
In a similar vein (pun intended), friends don't let friends have their varicose veins treated at med spas and vein franchises.
Please don't settle for the closest vein center because of convenience.
Before you schedule an operation, always meet the surgeon.
You must be on the same page.
Don't accept treatment plans and orders from assistants or ancillary personnel.
That should be a no-brainer but it is the way that vein franchises and med spas treat varicose vein patients in Pittsburgh.
This should be unacceptable to you.
Likewise, don't accept a hasty consultation.
Everything must be clear to you including realistic expectations, the risks as well as the benefits of any treatment plan.
If you feel high-pressured or that you're being sold a procedure, simply walk away.
Reputable and established vein centers do not need to advertise on TV, the radio, or in the newspaper.
You deserve better.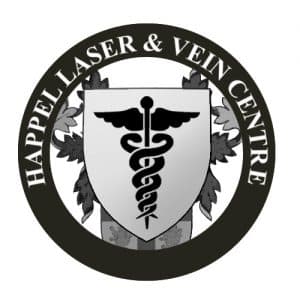 In our modern era, you can do research and find the best vein doctor in your area.
Judge us by our reputation, do you?
Great!
#varicoseveintruth
Call us at 724-969-0600 for an honest opinion about your varicose veins that you can trust.