7 Reasons Why Vascular Surgeons Make the Best Vein Specialists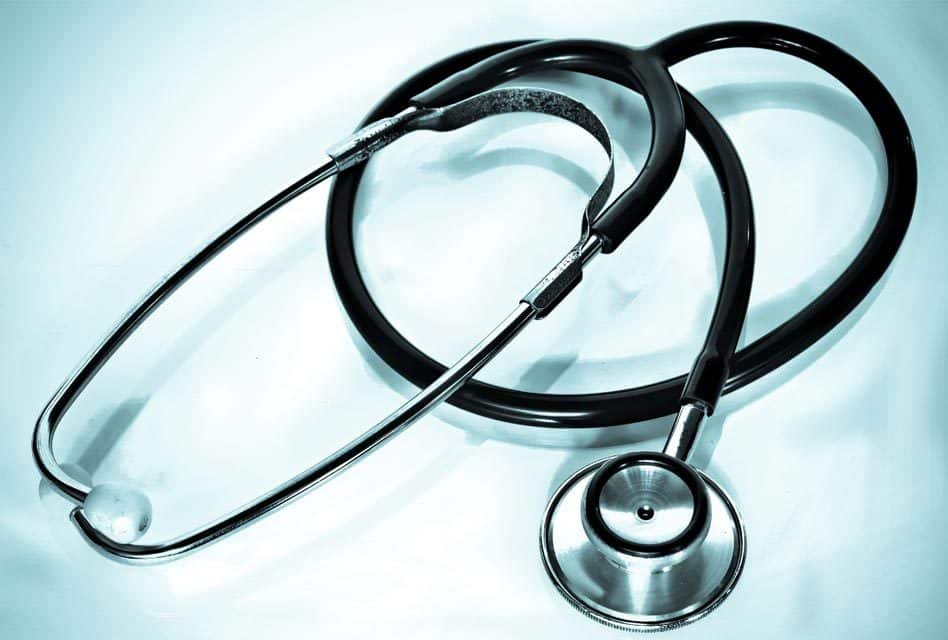 Reason #1

Vascular surgeons are the only doctors who have trained in all the treatment methods to treat varicose veins.
Would you choose an electrician to fix your plumbing?
Other specialties have not trained in saphenous ablations, phlebectomy, sclerotherapy and venous disease. They don't have clinical expertise in vascular disease.
Not all vein clinics are created equal.
You've probably noticed advertisements for the latest vein clinic. It's very important to realize that most of the offices dealing with varicose and spider veins are not staffed by board certified vascular surgeons.
Most of the so-called "vein specialists" in Pittsburgh are actually just general surgeons. Many of these general surgeons call themselves vascular surgeons but they have not completed a vascular fellowship. They just declare themselves to be vein specialists and hope you won't know the difference and just accept the whopper.
General surgeons with no vein training at all in veins except vein stripping (which is no longer done) make up the bulk of our city's self-proclaimed "vein specialists."
Nor have they taken or passed the vascular surgery board certification examination. Some of the general surgeons in Pittsburgh claim to have an interest in vascular surgery.
They tell their patients and their staff that they are vascular surgeons. Most patients don't know the difference. In reality the only vein surgery that these general surgeons have done during their general surgery residency was the vein stripping operation which is no longer performed.
Make sure your proposed vein doctor is certified to treat varicose veins and venous disease. Their procedural skill set must have been measured and evaluated by their vascular surgical professors before they are allowed to sit for their qualifying examination.
Vascular surgeons must also prove that they can utilize their knowledge in a practical way by using good judgement. These are the ways that they have demonstrated quality of care and surpassed standards set by the American Board of Vascular Surgery.
Because of the potential for harm in this high-risk specialty, these standards are set quite high for the public's safety.
Reason #2

Vascular surgeons are also trained and have been examined and certified in vascular ultrasound.

To pass the vascular surgery boards, a board certified vascular surgeon must also be certified in vascular ultrasound interpretation.

This proves their ability to accurately interpret vascular ultrasound examinations and understand the physics of ultrasound. They are awarded the RPVI certificate after passing this separate examination.

Equally important is the Registered Vascular Technologist (RVT) certification. That means that they are experts at reading ultrasound studies, a tremendously important skill in treating varicose veins. An RVT is qualified to actually perform the venous ultrasound examination.

Venous ultrasound performance and interpretation is crucial in treating varicose veins successfully.
Reason #3

Vascular surgeons have experience and hands-on skills to perform and master complex procedures.

Varicose vein disease is very complex. The vascular surgeon's skill goes beyond simply treating everyday cases of simple varicose veins.

There are countless variabilities of venous pathology. That means no two people have the same vein problem. Mastering those complex variables requires dedicated training and experience.

Every person with varicose veins doesn't get the same operation or procedure. Just because your friend or relative had a certain treatment experience doesn't imply that you will require the same type of management.

Even though modern day vein procedures are minimally invasive, they are still surgical procedures. Varicose veins are therefore still a surgical disease.

All patients will not benefit from the very latest technology. Usually it takes a combination of treatments to achieve a successful outcome.

It takes practiced surgical judgment to determine who will benefit from each surgical option. This judgment is a direct result of intensive training in the field of vascular surgery.

You want a true vascular specialist who can to deal with complex situations and cases that if managed improperly could have serious consequences.
Reason # 4

There are cardiologists in Pittsburgh who treat varicose veins "on the side".

The majority of their time is spent on treating coronary heart disease and performing heart procedures.

Cardiologists are trained in the management of cardiovascular disease. Not veins.

Some also treat arterial disease. When they get into trouble doing this, they call a vascular surgeon to bail them out. Their formal training does not involve the treatment of venous insufficiency and varicose veins.

They have no dedicated educational program or specialized training devoted to venous disease.

Few cardiovascular trainees fully appreciate the breadth and depth of vascular medicine. Because vascular disease is so vast, there are significant academic deficiencies in their vascular training.

The one year interventional cardiology fellowship at Massachusetts General Hospital does not mention varicose veins or venous disease at all in their training program description at all.

In just one year, their cardiovascular fellows must master the following:
Percutaneous transluminal coronary angioplasty
Stent deployment
Rotational atherectomy
Laser atherotomy
Mechanical thrombectomy
Intravascular ultrasound
Optical coherence tomography (currently under investigation)
Distal protection devices
Percutaneous balloon valvuloplasty
Percutaneous valve replacement (currently under investigation)
Transcathter closure of intracardiac communications
Alcohol septal ablation for hypertrophic obstructive cardiomyopathy
Catheter treatment of congenital heart disease
Percutaneous treatment of carotid, subclavian, renal, lower extremity and mesenteric arterial disease
How much time during that one year training program do you think is spent on treating varicose veins?
From this list, I'd say their training days are stretched quite thin trying to master all of these other things.
The fact is – invasive cardiologists learn how to treat venous disease at three day weekend conferences.
Reason #5

Many other vein doctors in Pittsburgh promote themselves in Pittsburgh as vein specialists when they are not.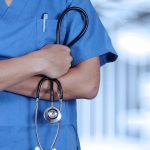 The furthest from a vascular surgeon in training and expertise are family practice docs who are calling themselves vein specialists in Pittsburgh.
That's the same with emergency room doctors who got burned out and decided to switch to treating varicose veins. The largest vein franchise in Pittsburgh with over a dozen satellite offices is run by a family doctor!
Beware of these vein doctors who work in a big franchised vein practice who try to fool you as being a vein specialist.
Their credentials usually include the words, diplomat of the American College of Venous Disease and Lymphatic Medicine. Those doctors claim a commitment to excellence.
How can you claim that when you have no training at all in the field that you practice?
That organization has changed its name a few times. A couple of years ago it was called the American College of Phlebology. Before that it was the North American Society of Phlebology.
Complications can occur. All procedures or surgeries rarely go exactly as planned. Snafus do occur during vein procedures. You need an experienced and well trained specialist in vascular surgery to handle unforeseen circumstances to obtain the desired result.
So far there are no psychiatrists, ophthalmologists or pathologists practicing on varicose veins in Pittsburgh yet. However, legally they can!
Reason #6

Interventional radiologists (who also often treat veins in Pittsburgh) do not admit and care for patients completely.

Residency training programs such as radiology and pathology don't involve actually taking care of patients.

Although radiologists are used to providing a procedural service in the hospital, they are not trained to follow up with patients after that procedure has been completed. Patients suffer as a result.

For example, I see varicose vein patients regularly who have only had their saphenous veins ablated or closed off by radiologists at a nearby hospital. That saphenous ablation procedure is the easy part of the treatment.

It is only the beginning of the complete treatment. It's not the whole or entire treatment. Usually phlebectomy or sclerotherapy is needed to completely rid the patient of their varicose veins.

Those radiologists leave the vascular surgeons in the surrounding area to finish the job. If the patient waits for years to have the second phase of their treatment, the remaining veins are much more difficult or impossible to eradicate than if had been done properly in the first place.

The interventional radiologist's experience with direct patient care both inside and outside of the hospital setting is often lacking.
Reason #7

Vascular surgeons appreciate the value of the saphenous vein.

We never sacrifice the saphenous vein without good cause. Other specialties who don't use the saphenous vein are not cognizant of this fact.

Those specialties never dealt with death or loss of a limb because saphenous vein was not available for a bypass.

I have read comments by sclerotherapists who cavalierly inject and destroy saphenous veins when the only reason was to treat spider veins.
Choose Only a Board Certified Vascular Surgeon as Your Vein Specialist
Board certification in vascular surgery means a lot.
It signifies cognitive expertise, lifelong learning and self-assessment in vascular surgery (50% of the continuing medical education credits must be in vascular surgery exclusively). It stands for proof of a professional standing at hospitals where credentials committees review and approve their qualifications, experience and training for vascular privileges.
An oral examination in vascular surgery principles and written examinations must be taken and passed every ten years to maintain vascular surgery certification. Evaluation by peers and performance in practice is also part of the maintenance of board certification of a vascular surgeon.
Being board certified in vascular surgery is associated with superior quality of care in treating vascular disease. Certification in any specialty does matter and being board certified in vascular surgery has special significance.Read more about the significance of genuine board certification here:
http://www.certificationmatters.org/Home.aspx
You can also check to see if your vein specialist is truly board certified in vascular surgery by clicking on the preceding web site from the American Board of Surgery.
A vascular surgeon is the foremost specialist in the medical field in the treatment of unhealthy and abnormal veins. You can feel confident that a true board certified vascular surgeon will provide you the optimal evaluation and the most effective treatment of your varicose vein problem.
Conclusion
Looking at and closely examining the credentials for every physician who claims to be a vein specialist is simple not practical for the average person.
Most vein doctor's qualifications in Pittsburgh are deliberately misleading.
Finding a doctor who actually specializes in varicose veins and venous disease can be difficult and very confusing.
Self-proclaimed vein specialists who are not vascular surgeons make it confusing on purpose.
Vascular surgeons fit the bill because of their training, hands-on skills and experience performing complex procedures.
Why did these non-venous doctors suddenly develop this overwhelming desire out-of-the-blue and become infatuated with treating veins?
Vein doctors don't have to go to the hospital. All varicose veins are treated in the office setting. It's a big incentive to doctors to get out of the hospital. In the office, there is no oversight. There is independence. You can be your own boss. That's a huge advantage.
Beware of your vein doctor's training and motivation.
Also, beware of misleading claims like 95% of veins are covered by insurance. Choose only a board certified vascular surgeon who specializes in varicose veins for your safety and for the best results possible.
Dr. John Happel MD, RPVI, RVT is a board certified vascular surgeon in Pittsburgh, PA specializing in varicose veins. He performs endovascular venous surgery, phlebectomy and sclerotherapy to treat only patients with venous problems.
Dr. Happel finished his surgical training at Drexel University (formerly Hahnemann) in 1985 and his vascular surgery fellowship at the Mayo Clinic in Rochester Minnesota in 1986. He is a Diplomate of the American Board of Surgery in vascular surgery. He is the real deal.
Dr. Happel has attained and continues to maintain board certification from the American Board of Medical Specialties in vascular surgery. You can have a highest certainty that your varicose vein care will be delivered effectively, reliably and safely.
He has also fulfilled the requirements for maintenance of certification that doctors must adhere to in order that you can be assured that your doctor has stayed up-to date on the latest techniques.
Call 724-969-0600 or click here today to schedule a consultation.