Varicose Vein Physicians Who Accept Highmark Insurance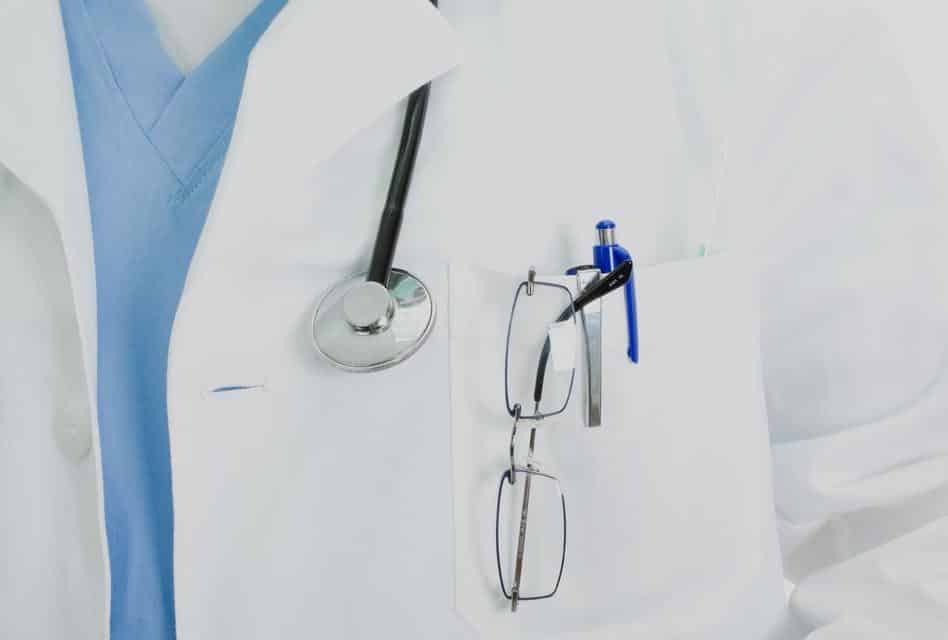 How to Find the Best Highmark Varicose Vein Doctor in Pittsburgh
The Top Varicose Vein Doctor in Pittsburgh Accepts Highmark
Highmark insurance and varicose vein treatment in Pittsburgh go together like peanut butter and jelly.
Sometimes.
UPMC vascular surgeons and vein specialists don't accept Highmark insurance.
Happel Laser & Vein Centre in Pittsburgh does accept Highmark insurance and is a Highmark provider.
Nice.
Attention: Hidden Costs If You Have Your Procedure at a Hospital's Outpatient Facility
The Happel Laser & Vein Centre remains independent. That means that we have not sold our practice to a hospital.
When you have your procedures done in our accredited office, there is never a facility fee. That means it will cost you 3-4 times less at our vein center than if you went to St. Clair Hospital's outpatient center, all of UPMC's outpatient centers and hospitals including Magee-Womens Hospital of UPMC and Shadyside Hospital, any Allegheny Health Network's facilities, Washington Hospital or Jefferson Hospital or the cardiology offices that they bought. These cardiologists do veins "on the side."
Would you rather have a bill of $2,550 (with us) or up to $10,000 (with these expensive and overpriced hospital outpatient facilities?) 
They aren't even IAC accredited.
Happel Laser & Vein center is the only accredited vein center in Pittsburgh.
The reason for this incredible extra cost at hospital owned outpatient centers and hospitals is that a hospitals bill the physician component separately from the facility component.
A hospital's outpatient facility or their hospital cost is much higher than insurance companies allows for doctor's offices (where the facility fee is zero)!
You save lots of money when you have your varicose vein procedure done at the only accredited vein center in Pittsburgh.
Highmark vs. UPMC
As you probably know, UPMC and Highmark are battling it out for market share. It's a business decision. Many people are caught in the middle.
It's a shame that Highmark and UPMC are fighting over market share of health insurance. It's been a mess according to the Pittsburgh Post-Gazette. There has been a lot of collateral damage to patients.
Lately, with health insurance deductibles and premiums increasing at a rapid rate, patients are caught in the cross-fire. It is war between these two behemoths.
About five years ago, UPMC announced that they would not renew its contract with Highmark, the largest provider of health care in the region. Highmark has been building their own competing health care system.
This sustained battle has left many patients scrambling to ensure that their preferred doctor, specialists, and facilities will be in-network. You must make sure that the doctors and hospitals near you accept your health insurance.
Many UPMC facilities are out-of-network to patients with Highmark insurance. These include Shadyside Hospital and Magee-Women's Hospital.
The Happel Laser & Vein Centre facility is in network for all Highmark patients.
Dr. Happel and the Happel Laser & Vein Centre Remain Independent
Dr. Happel has decided to remain independent. That means he has not sold his practice to any health plan.
Other medical and vein practices are being gobbled up.
Independent practices are a dying breed. Continuing regulations and increasing costs to run a practice have forced many doctors to sell their practice to a larger entity.
Nationwide about 40% of medical practices remain independent. In Allegheny County, the number of independent practices is only 25%.
Presently there are about 3,500 physicians employed by UPMC. Allegheny Health System employs about 1,000 physicians.
That means that Happel Laser & Vein Centre has remained above the fray. We have had multiple offers from both UPMC and Highmark but have turned them down.
In terms of your insurance, that means we can accept both.
We have remained friendly to both sides. We don't have to turn away any patients because of their insurance like the doctors who have sold out.
All varicose vein procedures are done in our office so you don't have to worry about having any charges that are out-of-network no matter what insurance plan that you have.
In the past year, the UPMC health insurance division has grown 8%. The money it has received from Highmark patients has fallen sharply from 26% to 18% according to Modern Healthcare magazine.
The tax exempt status of these health networks has been challenged by the city of Pittsburgh. The city challenged UPMC's status in 2014 and then later dropped its legal battle.
The present status of extended coverage for oncology, pediatric and behavioral health services only – will be extended through June 30, 2019. Anyone who has not been seen for these conditions since 2012 will be excluded.
Seniors with Highmark's Advantage and Freedom Blue plans will also continue to be in network with UPMC through June 2019.
UPMC has been trying to sever its relationship with Highmark ever since Highmark bought West Penn Allegheny Health system in 2013.
Dr. Happel and Happel Laser & Vein Centre Accept Highmark Insurance and Are In Network
If you have varicose veins and live in Pittsburgh, luckily for you the best varicose vein doctor in Pittsburgh accepts both Highmark and UPMC insurance.
As an independent doctor who has not sold his practice to any hospital system, Dr. Happel accepts Highmark, UPMC, Aetna, Cigna, United, Humana and many other insurance plans.
For the complete list, please refer to the bottom of this page.
People "in the know" like primary care physicians, plastic surgeons, dermatologists, nurses, chiropractors, gynecologists, orthopedic surgeons, and other health care professionals come to Happel Laser & Vein Centre.
Patients travel to our office from other states on the basis of our reputation, trusted credentials, qualifications and experience specializing in varicose veins.
If you're looking for the best vein doctor who accepts your insurance, look no further.
We have written comprehensive articles on how to choose the best vein center and vein specialist.
You want the "greatest of all time" vein doctor.
Varicose Vein Referral Patterns Are Contaminated in Pittsburgh
Because most primary care doctors in Pittsburgh have sold their practice, they are obligated to refer their patients to the health system where they are now an employee.
In other words, if your family doctor sold their practice to Highmark, they must refer to a Highmark specialist who has also sold their practice to Highmark.
If your family doctor sold their practice to UPMC, they must refer their patients to a UPMC specialist.
You assume that when your primary care doctor refers you to a specialist that they will be the best in their field.
Uh. Not necessarily.
It's dispiriting to hear that primary care doctors cannot refer out of the health system which owns them.
Holy Moly!
They are legally obligated to refer as they are told by their employer. The referring physician's referrals are closely tracked by the health care system that bought their practice.
Let's face it: these primary care doctors could be fired or punished if they do not refer "within the family."
However, if you do research or find a vein specialist on your own, you can go to any specialist who accepts your Highmark insurance. 
Yep, everybody's happy.
Why Choose a Vascular Surgeon to Treat Your Veins?
Vascular surgeons are trained in venous disease.
No other medical specialty can make that claim.
Unfortunately, most of the vein doctors in Pittsburgh have trained in other fields. They have become burned out in their chosen field.
They switched to practicing on veins after taking a three day "weekend course."
Practicing is the key word.
I wouldn't be thrilled about learning that hidden truth either.
#varicoseveintruth
Research the qualifications of the vein doctor before you go for your initial consultation.
Most people do not heed this advice.
Most people go to a vein center that is near-by or close to them.
Wrong.
They assume all vein doctors are the same.
Wrong.
And yet, others respond to advertising.
Not researching who treats your veins is a big mistake.
Not choosing a vein center that has been inspected and accredited is also a big mistake.
Look closely at the doctor's qualifications. If the best that they can offer is a "diplomates" of the American Board of Venous and Lymphatic Medicine, rub your eyes and look again. It is a pseudo-board. It is not an accepted board of the American Board of Medical Specialties.
Conclusion
If you're looking for the best vein doctor who accepts your insurance, look no further.
Choose only the best varicose vein doctor in Pittsburgh.
Not just the closest.
Research your options. Choose your vein doctor as carefully as you would a car, house, or a TV.
You are equipped to navigate the treacherous shifting waters and narrowing healthcare networks. It just takes a little effort and time.
But the results? Worth it!
Read our reviews.
Dr. Happel all of the qualifications, training, credentials, and experience to prove that he is the best.
He has a board certified vascular surgeon who trained at the Mayo Clinic.
He has the longest experience in Pittsburgh specializing in varicose vein treatment (over 32 years.)
The Happel Laser & Vein Center is the only inspected and accredited vein center in Pittsburgh.
We are the voice for the health care consumers looking for the Jedi knight vein specialist in our region, Dr. John Happel MD.
Want to learn more about your health insurance and your varicose vein coverage?
Call us at 724-969-0600 or contact us to discover more.
The Happel Laser & Vein Center participates in and accepts all of the following insurance plans:
Aetna
Anthem Blue Cross Blue Shield
Cigna
Coventry
Devon
Health America
Health Assurance
Health Plan of Upper Ohio Valley
Humana
Highmark Blue Cross Blue Shield
Medical Mutual
Mon-Valley Health Plan
Multi-Plan
Tricare

4Most

United Health Care

UPMC
All Blue Cross Blue Shield Insurance Plans