Varicose Veins Treatment Cost – Does Insurance Cover It?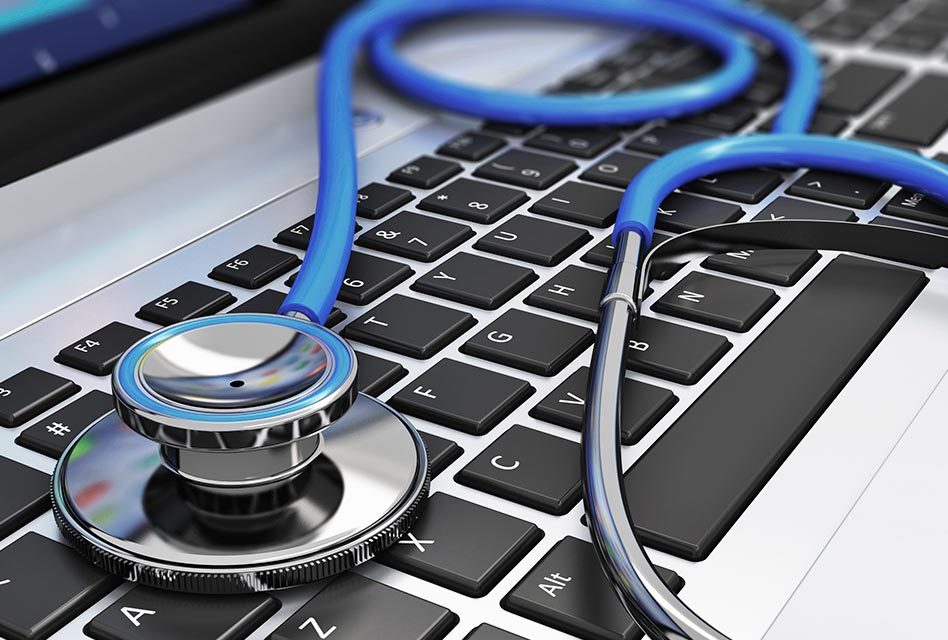 Does Your Insurance Really Cover Varicose Veins?
Update on Varicose Vein Insurance Coverage
It has been two years since I last wrote an article about varicose veins insurance.
Since my last article about insurance coverage of varicose veins, things have changed a lot.
Unfortunately, most of these changes have become much more limiting. Insurance companies have enacted more restrictions as to which varicose veins procedures can be done and when.
Many health care insurance patient's deductibles have increased significantly lately.  It is not unusual for patients to have $5,000-$10,000 deductibles with higher co-insurances.
In order to keep the monthly premiums down, employers and people have chosen to pick higher out of pocket expenses in order to save money each month when paying their monthly premium to their insurance company.
Hidden Expensive Facility Fee Costs
When you have your vein procedure done in our accredited office, there is added no extra facility fee.
Happel Laser & Vein Centre is an independent medical practice. We specialize in vein treatments.
When a vein practice is bought by a hospital, you will get charged thousands of dollars more for their costly facility fee.
It will cost you 3-4 times less with us because we never charge that extra facility fee.
You will be charged thousands of dollars more at St. Clair Hospital's outpatient or inpatient center, a UPMC outpatient center or hospital, an Allegheny Health Network outpatient facility, at Shadyside Hospital, at Jefferson Hospital or at Washington Hospital or their hospital bought cardiology offices – which do veins on the side.
Would you rather have a bill of $2,500 or less (with us) or be stuck with a $10,000 bill from these expensively overpriced facilities that aren't even accredited.
Hospitals bill the physician part separately from the facility part.
Unbelievably, a hospital's outpatient facility component is much higher than insurance companies allow for independent doctor's offices (zero)!
Always ask about these very expensive hidden facility costs before you have your vein procedure done!
If the vein practice that you choose was bought by a hospital, you will be screwed with that extra expensive facility cost.
What Is Co-insurance?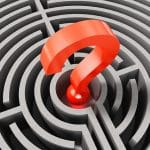 Many of my patients have no idea of what co-insurance means.
Co-insurance, co-pays, and deductibles are entirely different things.
Let me explain to it to you.
Co-insurance is not the same as your co-pay. The co-pay is the amount that you give the receptionist at the front desk each time you visit the doctor's office.  Co-pays usually range from $10.00 up to $80.00 per visit depending on your plan.
Now let me review what co-insurance is.
For example, let's say that a doctor's charge for a medical procedure or surgery to your insurance is $4000. However, your insurance company's allowed amount for that procedure code is $2000. If your co-insurance is 20%, then your responsibility would be – (20% of the insurance company's allotted amount for that procedure) or $400.00. Similarly, if your plan's co-insurance were 10% then your responsibility would be $200.00 for that procedure.
This charge would be in addition to any deductible that you may have for the year that has not been met.
New Rules for Varicose Vein Procedures
Restrictions to treatments for varicose veins are rapidly increasing. This is designed to counteract the exponential increase in the number of varicose vein procedures that are being done.
"Lately, this trend does not allow doctors to treat varicose veins in the best manner that they see fit."  Dr. Happel said. "This is rapidly accelerating. Insurance companies are arbitrarily denying needed care and options for varicose vein treatment."
For example:
Some insurance companies will not pay for interventional treatment for varicose veins in patients who are obese. Body mass index is a measure of obesity. Obesity results in diabetes and hypertension, and joint replacements. Why discriminate against patients with varicose veins where obesity is causative a risk factor?
Some people have huge varicose veins. Those veins may need to be removed at the same time as a laser treatment. That is called phlebectomy. Often, these large veins will clot if not removed at the same time as the laser or radiofrequency ablation. When the clot dissolves, these varicose veins will recur. Some insurance companies are refusing to cover this inexpensive but necessary procedure if it is done concomitantly.
Some people have varicose veins that originate in a vein in the groin called the accessory saphenous vein. Denial of payment for these claims has become commonplace. These are often the worst, largest and most extensive cases of all varicose veins. Not treating this accessory saphenous vein – as some insurance companies dictate – results in recurrence.
As of May 2016, one large insurance company in our area stated that they would not allow sclerotherapy or any procedure to be done on the same day as a laser or RF ablation procedure. This is unfortunate because often more than one varicose vein procedure (for example laser and phlebectomy or laser and sclerotherapy) is required to fully rid you of your veins and minimize the risk of recurrence.
Another rule that is spreading between BC/BS plans already is present in BC/BS of Illinois, Texas and Louisiana. They require at least two follow up physician supervised medical management visits after the initial consultation before any definitive procedure can be performed. This idiotic insurance company rule is spreading like a virus.
Who Determines Which Veins Are Covered by Insurance?
Insurance companies determine medical necessity.
Not doctors or medical boards.
Insurance companies determine which procedures that they will cover. Sometimes they will label a procedure as experimental or investigational.
This is quite arbitrary and many times contradictory to medical evidence. For instance, some insurance companies will not allow more than one saphenous vein to be treated on the same day.
That makes no sense at all if there is more than one vein that needs to be treated in the same leg. All that does is require the patient and the doctor to meet again later to complete the medically necessary procedures.
Obviously, your insurance company is trying to save money.
Perhaps, having to make multiple trips will discourage the patient from having any vein treatments at all unless they are truly limiting their lifestyle and activities of daily living.  In my experience as a vein doctor, people do not hesitate coming to the office more than once even if it is inconvenient.
Read my plea against recent radical payer's shift in the coverage of varicose veins.
https://www.linkedin.com/pulse/varicose-veins-venous-envy-john-happel?forceNoSplash=true
Investigational or Experimental Procedures for Varicose Veins as Per Your Insurance
Sometimes an insurance company will designate a varicose vein treatment as experimental or investigational.
Presently, varicose vein glue, mechanic-chemical ablation of saphenous veins and proprietary foam for injections into varicose veins often fall under that category for the majority of patients with many health insurance plans in western Pennsylvania.
In a couple of years, these new vein procedures will obtain their own insurance codes to be eligible for insurance coverage. Whether or not your insurance company will cover these newest procedures is yet to be determined.
One of the major insurance companies in our area does not cover ultrasound-guided sclerotherapy. Many other insurance companies including Medicare also does not cover ultrasound guided sclerotherapy.
They once covered this important varicose vein procedure.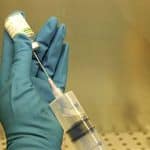 Ultrasound-guided sclerotherapy is a common procedure accepted by all vein doctors as extremely useful in targeting abnormal veins that cannot be treated by any alternative methods. It is an established and proven procedure that has been used for over a decade. One has to assume that since it is widely accepted and is no longer covered that they are simply restricting care to save money.
Another example of limiting the amount of vein treatments that you can receive is limiting the number of injections or sclerotherapy within a three-month period. Many insurance companies limit your treatments no matter how severe or extensive your varicose veins are in your legs.
One company requires that you must have a saphenous vein ablation first before your varicose veins will be covered. In some cases, the saphenous veins are normal. That excludes those patients from varicose vein treatments unfairly.
Total non coverage of varicose veins is extremely uncommon. Still there are certain plans within certain insurance companies that cover no type of vein treatment whatsoever. However, that seems to be the direction that we are heading.
We see more and more restrictions every month.
Medicare's Changing Rules, Regulations, and Reimbursements for Varicose Veins
Medicare no longer covers support stockings at all! That stance started a few years ago. That is a disgrace. Other commercial insurance companies are following suit.
At the present time, Medicare continues to decrease the fair amount of reimbursement every year for saphenous vein ablations.
Medicare also decreases the amount paid to physicians if the doctor does not have an electronic medical record. Every other service or profession, raises their charges each year but the doctor who has gone to school longer than any other profession, continues to get their fees cut each year.  Does this seem logical or fair?
Part of the decrease in payments is earmarked to pay the national debt. Why take more from doctors who are at the mercy of Medicare allowances for patients who are over the age of 65.
What other occupations besides doctors are arbitrarily having their wages garnished by the government to help pay off the national debt?
Why doesn't the government also proportionally decrease its payments to defense contractors like Rockwell, Lockheed Martin, Northrop Grumman and Westinghouse to pay of the national deficit? What about the army, navy, air force, or coast guard service members?  What about police officers, firefighters, steel workers, attorneys, carmakers, waiters, plumbers, and pilots?
Insurance Coverage for Spider Veins
Spider veins are cosmetic. Even if they itch, burn, or cause any discomfort, no insurance companies will pay for their treatment.
Just like the cosmetic services to improve your appearance offered by plastic surgeons, spider veins are not covered by any insurance plan. The average cost for sclerotherapy (which is the gold standard that gives the most consistent results for the treatment of spider veins) is $344.00 according to the 2014 statistics from the American Society of Plastic Surgeons.
On average, three to five visits are required to improve the appearance of spider veins realistically. Most people need a maintenance or touch up about once per year to keep their legs looking nice.
Health insurance companies will only cover treatment of varicose veins if you have symptoms and you have varicose veins (the big, bulging, ropey veins). Spider veins and symptoms are not covered. Varicose veins without symptoms are not covered.
Treating spider veins does not prevent varicose veins.
Spider veins will not enlarge and become varicose veins.
Conclusion
What does this all mean to you?
You just want to know – are your varicose veins covered? Varicose veins are not being covered as completely as they were just two years ago.
Things are getting more complicated. It is no longer that simple.
Insurance companies are restricting varicose vein care more and more. There has been an exponential increase in the number of vein procedures and the number of vein centers over the past few years. This increase in varicose vein costs and coverage is unsustainable.
Something has to give.
Each health insurance company has their own strict individual rules and regulation rules. Often, symptoms associated with varicose veins like pain, ache, swelling, or advanced skin changes of venous insufficiency like ulcers will qualify you for treatment.
All insurance companies require that these symptoms must interfere with your activities of daily living. Like going to the store, taking care of your children, or working.
One vein franchise in Pennsylvania and Ohio, states that 95% of veins are covered by insurance. That is not true. It is a marketing ploy. Remember, just because a health provider says that a procedure is covered, that does not mean that you can't or won't get a bill.
Review your insurance policy to find out your deductible, your co-insurance and your co-pay. Learn the difference between co-insurance and co-pay if you already don't know.
Since these rules vary from insurance company to insurance company, (and the various plans within each company) you need to see your vein doctor to find out exactly what is covered and what is not.
Finally, some insurance companies don't cover varicose veins at all. Fortunately, at this time that is rare if you have symptoms. That could change in the future.
It is your responsibility to understand your insurance coverage and ask questions if you don't know. If your veins are large, bulging and interfere with your daily activities, insurance usually covers part or most of their cost.
To find out for sure, call us at 724-969-0600 or come in for a consultation to learn more about your varicose veins and exactly what your health plan covers.
We accept and participate in the following health insurance plans.
Aetna
Advantra
Anthem/BCBS
Cigna
Coventry
Devon
4Most
Health America
Health Assurance
Health Plan of Upper Ohio Valley
Humana
Highmark/BCBS
Medical Mutual
Mon-Valley Health Plan
Multi-Plan
Tricare
United Health Care
Western Pennsylvania Electric (WPEE)
UPMC
All BC/BS plans