Tips on How to Choose the Best Pittsburgh Vein Doctor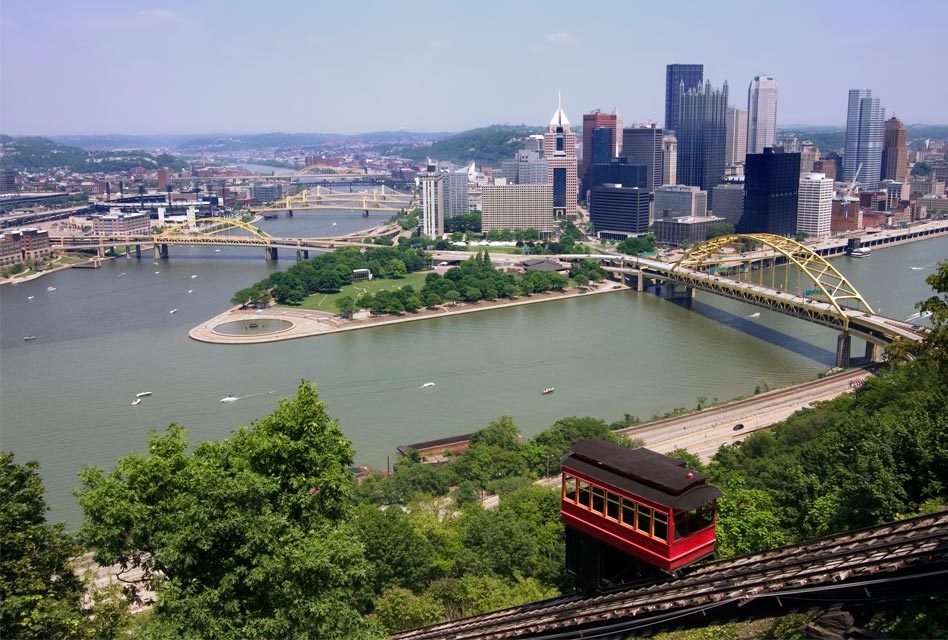 Does Your Vein Doctor Really Specialize in Veins?
In Pittsburgh, varicose veins are treated by many different kinds of doctors.  
Some vein doctors have trained in emergency medicine.
Some vein doctors have trained in family practice.
Some vein doctors have trained in radiology.
Some vein doctors have trained in cardiology.
Some vein doctors have trained in proctology.
These types of doctors really are treating varicose veins in busy vein franchises and medi spas throughout our city.
Wouldn't you prefer a vein doctor who has trained and specialized in the circulation like a vascular surgeon?
Why is Your Vein Doctor's Specialty Important?
Varicose veins are veins that are abnormally enlarged and often tortuous.
Venous disease is complex.
The anatomy is quite variable as compared to arteries where less variation is seen.
It takes a circulation specialist who has been trained in veins and arteries to recognize these unpredictable patterns. Venous disease can be complex and confusing for an untrained doctor. Veins are inconsistent and variable in their location and distribution.
How can you expect a doctor who has trained in family medicine or reading x-rays or treating high blood pressure or heart attacks to know the complex venous anatomy and then properly treat it?
How can you expect a doctor who has never performed or even seen a venous procedure in their life to pick up a laser or a syringe or a phlebectomy hook and start treating your abnormal veins?
Wouldn't you rather have a highly trained and experienced vascular surgeon who was mentored during their residency and fellowship and has already performed and mastered venous procedures?
Would you like to be a guinea pig in the first part of an untrained doctor's learning curve?
Any doctor can legally perform vein surgery. That includes ophthalmologists, neurosurgeons and even pathologists. Would you want a vascular surgeon removing your cataracts, performing knee replacements or removing a brain tumor?
Of course not.
Is Your Vein Doctor Board Certified in Veins?
Or something else.
The medical specialty boards were created 1933. The intention was that medical specialties deserved minimum requirements and a framework of standards for the doctor/specialist to become proficient and safe.
When you choose the right doctor for the right job and for the right reasons, you are on the road to a great result.
In choosing a board certified and fellowship trained vascular surgeon, you can be sure that your varicose veins will be properly diagnosed and treated using the very best available technology.
If you have a problem with varicose veins, you want a vein specialist who performs varicose vein procedures regularly.
You do not want a doctor who does veins "on the side."
You need to look carefully at the doctor's credentials and ask how many vein procedures that they do on a regular basis.
Why is Your Doctor Treating Veins in the First Place?
You need to know your vein doctor's motivation.
Did they become tired of the original field that they originally trained?
Are they vein entrepreneurs working mainly for profit? Vein franchises obviously come under the latter category in most cases.
What is their experience in the field of veins?
Were they recently hired by a cosmetic vein center or medi spa.
Did they a lifetime practicing in a different field altogether?
These are important questions for people with varicose veins who are looking for a vein specialist.
Think twice before making a quick decision when choosing a vein center in Pittsburgh.
Don't make a hasty or an impulsive decision when choosing a vein doctor.
What Types of Equipment are Available at the Vein Office You Choose?
Every vein office claims to have state-of-the-art equipment. However, would you know the difference?
Lasers, radiofrequency closure devices, Varithena proprietary foam, mechanochemical ablation and even glue are available. They are all FDA approved.
All of these forms of treatment are available and effective. Some of these treatments are time tested. Some are brand new.
Peter Gloviczki MD, professor of vascular surgery at the Mayo Clinic believes that those methods that have been proven over the years are the best. That is what is used at the Mayo Clinic. That is why at our clinic laser is our ablation method of choice.
As a vascular surgeon, I also use sclerotherapy and phlebectomy as adjunctive treatments when appropriate.
Those methods are time tested and produce durable results. They are tempered by experience and tailored to give you the right treatment for your particular vein problem.
Board Certification in Vascular Surgery; Is That Important?
Many doctors who practice varicose vein surgery advertise as being Diplomats of the American College Venous and Lymphatic Medicine. People don't know what that means and assume that that qualifies the doctor as being a vein specialist.
It does not.
They are not truly board certified in veins.
The American College of Phlebology is not a board. They give a test. Their diplomats are not trained in varicose veins.
Do not be confused. The ACP has only one vein training center in the whole country.
Look for true board certification from the American Board of Surgery which awards board certification in vascular surgery. Certification from recognized boards is an indication that the surgeon has committed to the highest standards of training and experience by rigorous board standards.
It is very important that a vein specialist is also an expert in vascular ultrasound. Ultrasound is used extensively both in the diagnosis and in the treatment of varicose veins. Make sure that your vein specialist has the necessary ultrasound certifications like RVT and RPVI, which ensures the highest quality of vein care.
You can be assured that the latest national standards of excellence in treating varicose veins in an office setting is being followed if the vein center you choose is accredited. Intersocietal Accreditation Commission (IAC) vein center certification is extremely important for your safety and increases the chances of a good outcome treating your varicose veins.
Is the entire vein center accredited by the IAC?
(Some vein centers advertise that they are IAC accredited but most of them are only accredited in vascular ultrasound testing).
That is an important distinction.
Other Recommendations for Finding the Best Vein Doctor
Word of mouth is always the best form of recommendation.
Why?
It is the original social media soapbox before computers even existed.
It is the most trusted. According to Nielson's, 92% of people believe that a recommendation from someone whom they know well is the best form of advertising. So take some time to ask your friends and family for a recommendation.
It gives insight on the vein doctor's results and his local reputation. How many people in your area had veins that were treated successfully? How long has that vein doctor practiced in the area?
Answers to those questions give an indication of experience and training in the subspecialty of varicose veins. Ask for before and after pictures.
Read reviews on the internet. Healthgrades, Vitals, Google Reviews and Yelp are just a few places to find reviews. Another way is to type in your doctor's name followed by the word, reviews, on any search engine.
Conclusion
There are all kinds of doctors treating veins in this country.
Although it is a cliché, not all doctors are the same. Don't just choose the closest vein office to your house.
Most people will do more research choosing a car than a doctor. Many people make the mistake of either choosing doctors who advertise or who are located nearby.
That is a recipe for disaster in the form of unnecessary pain, recurrences, and cost. Insurance companies are shifting the financial burdens to you in the form of higher deductibles and stricter restrictions on which veins that they will cover in the future.
That means that you need to have your varicose veins treated correctly the first time.
There is no vein doctor in Pittsburgh with more experience, more training or higher qualifications for treating varicose veins than Dr. Happel.
Call us at 724-969-0600 or contact us here to make an appointment today.