Non Accredited Varicose Vein Centers: AIDS and Hepatitis C?
Why would anyone go to a non-accredited varicose vein center except for the convenience of the location of that vein center being near your home?
In this modern day environment of hepatitis C and HIV, the answer to that question alone is vital to your health and well being. Consider this when having any type of procedure outside of a closely regulated hospital environment.
Were Safety Inspections Done?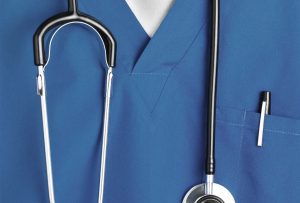 How do you know if the proper sterilization procedures and safety protocols are being followed if the vein center you choose has never been inspected by authorities or a credentialing body? You can't! About 3.9 million people in the United States have chronic hepatitis C. If left untreated, it can lead to serious liver damage including liver cancer.  A brand new hepatitis C pill called Sovaldi costs $1000.00 per day.
About 1.1 million people in the U.S. are living with the HIV infection. 15.8% of them are unaware of their infection. Laser treatment of varicose veins changed everything. About ten years ago, the treatment of varicose veins shifted from the hospital to the doctor's office. Before that, surgeons had to take their patients to the hospital to perform the vein stripping operation under general anesthesia.
Hospitals are regulated by the Joint Commission for safety and to prevent the spread of these diseases and ensure quality of care. Now only a very few and selected varicose vein offices can guarantee that same degree of assurance to the public. Presently, these vein centers voluntarily choose to do so. Hospitals have to be accredited to stay open.
In fact, how can you be sure that the medicines that are injected into your body have been safely tested and approved. Without a credentialing body looking closely at a vein center's policies and procedures protocol and an on-site inspection, you can't be sure.  If a vein center is not accredited, you cannot know the answer to that fundamental question. How can be assured that the vein doctor knows what he is doing and you are not just a guinea pig? The new credentialing commission has you covered.
Finally there is a credentialing process for varicose vein offices to ensure your safety. This process also ensures that the doctor is qualified to treat your vein problem. Without this "Seal of Approval" from a credentialing body, how can you be sure that the instruments used to treat your veins are properly sterilized? The vein center standards are strict and have been published  http://www.intersocietal.org/vein/main/vein_standards.htm
Varicose Vein Procedures Shift Out of Hospitals
Until about ten years ago, vein treatments were done in a closely regulated hospital environment. Now vein procedures are done in an office setting. This shift opened the floodgates for lots of problems.  Doctors trained in non venous fields like family medicine, emergency room medicine, cardiology, dermatology and radiology began treating varicose veins in their office. In a medical office, there were not any credentialing committees to attest to whether or not they were properly trained to treat varicose veins.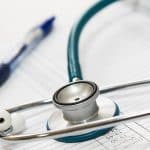 There was nobody at all to even inspect their office to determine if it was a safe place to treat venous disease. Fortunately, that has recently changed.
The Intersocietal Accreditation Commission was also created to prevent on-the- job training.  Many self proclaimed vein doctors learned about varicose vein disease at a three day conference or were trained in a totally unrelated field of medicine. Unbelievable! The Intersocietal Accreditation Committee or IAC is the only body which regulates the safety and quality of vein offices. It was created under the direction of all seven of the major venous societies in this country. They include the American College of Surgeons, the American Venous Forum, the Society for Vascular Surgery, the Society for Vascular Medicine and others. On-site inspections are mandatory to ensure compliance to their thorough and rigorous standards. The Happel Laser & Vein Centre passed that rigorous on-site examination.
Knowing this, why would you even consider seeking care in a vein office that has not undergone this rigorous examination of its facility for safety and quality? Russian roulette anyone?  Dr. John Happel's vein facility is the only accredited vein center in Pittsburgh and was the fourth vein center in the country to receive the IAC vein center accreditation. Call us at 724-969-0600 for more information.